While many may be alien to the name Wenwen Han, the character name "Meiying" from the 2010 movie "The Karate Kid" will undoubtedly strike a chord. As a child actress, she captivated viewers with her beautiful and charming persona alongside Jackie Chan and Jaden Smith, following the movie's popularity.
Although her acting career took off through the global success of the 2010 American film, her actual first debut was in a Chinese TV war drama called Zhong Guo Xion Di Lian. After taking a long pause in the film industry, she made a comeback in 2018 in the Chinese post-apocalyptic movie "Ink & Rain."
She then appeared in the Chinese television drama Hai Mei Ai Gou in 2020. The lovely Chinese actress is also a violinist and dancer, born on 24th August 1995.
Currently residing in Xian, China; also her birthplace, the Karate Kid star is a Christian adherent. Furthermore, since she was born under China's one-child policy, she is most probably an only child of her father, a storeowner, and her mother, a nurse.
Wenwen is not very active on social media; however, she goes by the handle @ImWenwenHan on Twitter and has 2037 followers. The actress's net worth is estimated to be between $2 million as of 2022.
Did Wenwen Han Have Plastic Surgery?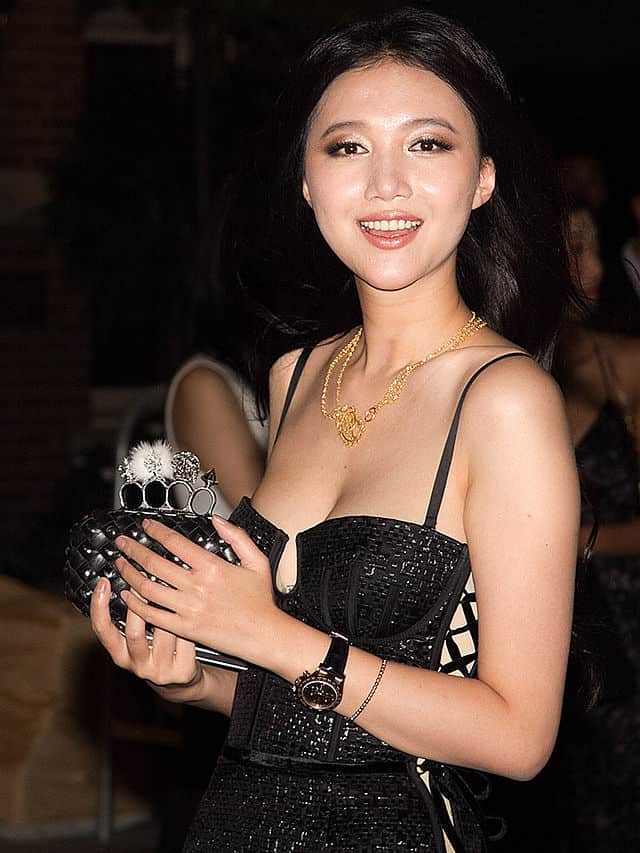 Recalling her debut in the Karate Kid in 2010, Wenwen was a lovely teenager with chubby cheeks. After nearly a decade, people noted that her facial characteristics had sharpened dramatically.
Owing to her tremendous transition from a child actress to an adult, rumors surfaced of Wenwen undergoing plastic surgery.
While Facial Reconstructive plastic surgery might explain her drastic change in appearance, keeping in mind she was just a 14-year-old teen then, the difference might simply be the result of puberty in full swing.
Nevertheless, the assertions seem to be baseless, and she has never publicly acknowledged having gone under the knife.
Wenwen Han is confused with another actress Han Wen Wen
Rumors also surfaced that the Karate kid star happily tied the knot to the Taiwanese singer and member of the boy band "F4", Ken Chu. The 43-year-old singer is, however, married to the actress Han Wen Wen. This rumor might be circulated due to sound alike names of Wenwen Han and Han Wen Wen and their similar facial characteristics.
To prevent such misunderstandings, the 41-year-old actress used the stage name, Vivien Han.