Zak Bagans is a well-known paranormal investigator performer who began his acting journey with a documentary-style movie titled Ghost Adventures in 2004. Moreover, the 46-year-old is also an author and museum operator in the United States. Read this to know Zak Bagans net worth. Meet his sister Meredith Bagans.
Bagans has been hosting the hit reality series Halloween Wars on Food Network since 2021. Likewise, he is the creator and executive producer of the Haunted Museum Series (2021).
Zak Bagans Net Worth
As per Celebrity Net Worth, Zak Bagans has a net worth of $30 million from his career in the entertainment industry. He gained publicity from the Travel Channel's series Ghost Adventures as principal host.
He is also featured on Deadly Possessions, which premiered on the Travel Channel on 2 April 2016. In that mini-series, he was spotted searching antiques for a prospective "haunted museum" in Las Vegas, Nevada.
In October 2017, the museum, which consists of 22 rooms with diverse artifacts, was initially opened to the public. The following year, it earned the Las Vegas Mayor's honor for adaptive reuse and architectural preservation.
He is the co-author of a book, Dark World: Into the Shadows with the Lead Investigator of the Ghost Adventures Crew, which he wrote with Kelly Crigger. It was placed no. 18 on  The New York Times Best Seller list on 23 September 2011.
Zak released the book Ghost-Hunting For Dummies, which "showcases the history of ghost-hunting, such as true accounts and stories from Bagans' popular investigations and cases, in December 2019.
Television Credits:
"Ghost Adventures" Host Zak Bagans Has An Elder Sister Named Meredith
Zak Bagans and his elder sister, Meredith, were raised in Washington, D.C., USA. Their loving parents are Larry and Nancy June Knapp. And, they came from a family of Caucasian ethnicity.
Talking about their age difference, Meredith is three years older than her brother Zak. When they were quite young, their parents got legally separated. But, their mom and dad never fail to offer them adequate love and support.
The Bagans siblings also have two step-brothers (Phil and Sky Knapp) from their mom's second wedding to Thomas Knapp.
In 2018, their biological dad, Larry, passed away and the paranormal investigator shared the sad news on hisInstagram page.
As Zak is involved in the filmography, his sister, on the other hand, is blissfully married to Michael Mixer and has two beautiful children namely Maddox and Morgan.
Zak Bagans Tattoos Meaning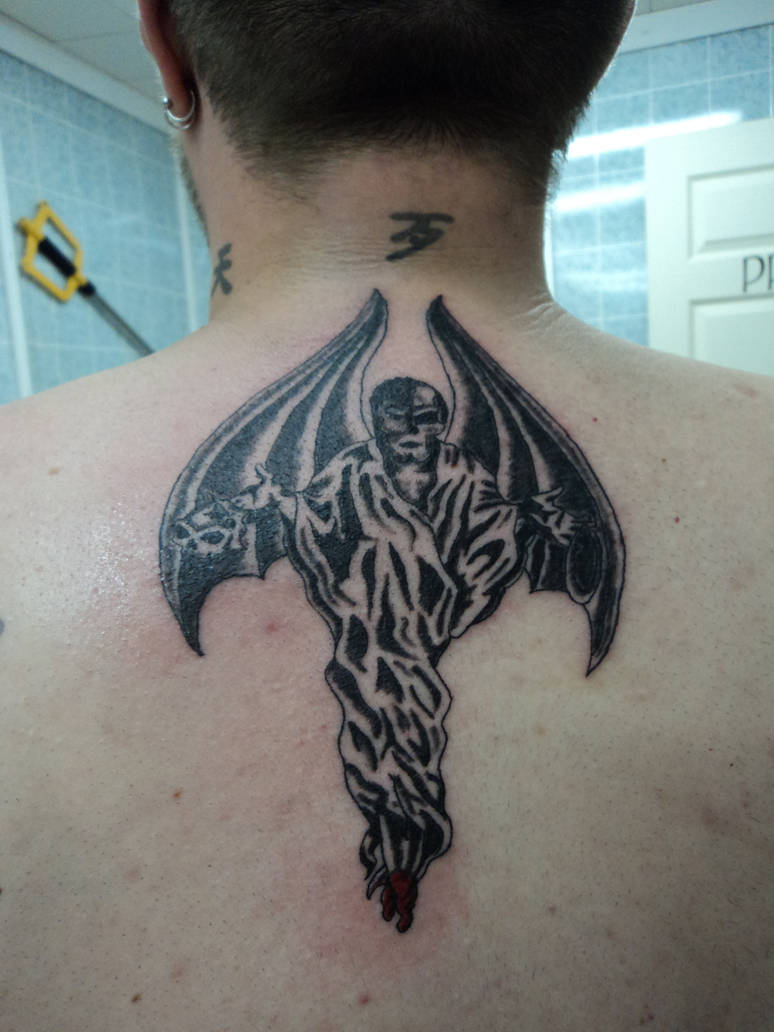 Having a strong interest in paranormal things, Zak Bagans has inked tattoos on the back of his neck that symbolize a struggle between gods and devils.
Also,  the TV director has a cross tattoo on his right index finger indicating the Axis Mundi, which means everything circles the focal point of the universe.
In his right arm, Bagnas has a Celtic cross meaning the connection of holy spirits, and he has inked a German quote on his inner arm — which is from Bram Stoker's Dracula novel that read: Denn die Toten Reiten Schnell meaning death travel fast.
Some Interesting Facts 
| | |
| --- | --- |
| Full Name | Zachary Alexander Bagans |
| Age | 46 years old (as of 2023) |
| Birth date | 5 April 1977 |
| Place of birth | Washington, D.C. |
| Nationality | American |
| Profession | Paranormal Investigator, TV producer, and director |
| Parents | Nancy June Knapp and Larry Bagans |
| Sibling | Meredith Bagans (sister) |
| Education | Glenbard West High School (graduated) |
| Height | 5 feet 11 inches (182 centimetres) |
| Net Worth | $30 million |