Stefania Spampinato has garnered a loyal following for her role as Dr. Carina DeLuca in ABC's Grey's Anatomy and its spinoff series Station 19. Fans have been captivated by her on-screen performances, particularly her chemistry with co-star Danielle Savre, who portrays Maya Bishop.
As viewers invest in their characters' relationship, they also wonder about Stefania's real-life romantic status. In this article, we delve into Stefania Spampinato's love life, age, and height, and explore her past relationships.
Stefania Spampinato Wiki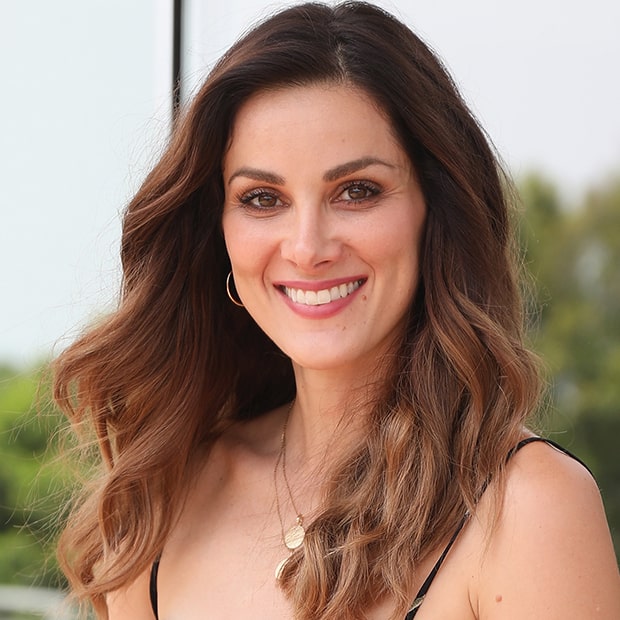 Born on October 17, 1982, in Catania, Italy, Stefania Spampinato developed a passion for dance at a young age.
After completing her education with outstanding achievements at the Liceo Classico Mario Cutelli in Catania, she pursued formal training in dance, acting, and singing in Milan.
After graduating from the Academy of Arts, Stefania's talents as a dancer took her to London in 2006, where she embarked on a career that allowed her to travel the world.
In 2011, she made the move to Los Angeles to further her acting studies and pursue her dreams.
Stefania's talent and dedication led her to notable appearances in popular television shows such as Glee and Satisfaction.
However, her breakthrough role came in 2017 when she joined the cast of Grey's Anatomy as Dr. Carina DeLuca, an Italian OB-GYN.
The character resonated with audiences, leading to her continued portrayal of Dr. DeLuca in the Grey's Anatomy spinoff series, Station 19. Stefania's compelling performances have solidified her status as a highly regarded actress in the industry.
Spampinato's Height
Stefania Spampinato, the talented Sicilian actress widely known for her role as Dr. Carina DeLuca in ABC's Grey's Anatomy and its spinoff series Station 19, boasts an impressive height of 5 feet 8 inches (173 cm). Her statuesque figure, coupled with her slender physique, adds to her captivating presence on both the small and big screens.
Stefania Spampinato Husband/ Partner
Stefania Spampinato has maintained a rather private stance when it comes to her romantic life, leaving fans curious about her current relationship status.
Although she actively shares moments of her life on social media, Stefania has not disclosed any public information or posted photos related to a significant other. As a result, her current partner, or lack thereof remains undisclosed to the public.
In a May 2021 Instagram live session with her on-screen partner Danielle Savre, Stefania did provide some insight into her dating preferences.
She expressed her appreciation for a partner who would cook for her and emphasized the significance of feeling a strong connection before considering a date.
Furthermore, Stefania revealed her dream of experiencing love at first sight, an endearing sentiment shared by many.
Despite the remarkable on-screen chemistry between Stefania Spampinato and Danielle Savre, both actresses have been adamant that they have never dated each other in real life and have no intention of doing so.
While their characters, Carina DeLuca and Maya Bishop, share a compelling romance on the show, their off-screen relationship remains strictly professional.
Relationship History
Danielle Savre, who portrays Capt. Maya Bishop in Station 19, has also maintained a personal approach to her dating life on social media. In 2018, it was reported by the Chicago Tribune that Danielle was involved in a long-distance relationship with Andrew Contis, a video analyst for the Chicago Blackhawks hockey team.
However, in March 2023, Hello! Magazine confirmed that Danielle and Andrew had ended their relationship.
Apart from Andrew, Spampinato was previously involved in a long-term relationship with Italian cinematographer Sergio Tramonti.
The couple began dating in 2014 and were together for four years before ultimately parting ways in 2018.
Although Stefania and Sergio were often seen together at various events, the specific reasons behind their breakup have not been publicly disclosed.
It is believed, however, that their separation was amicable, as neither Stefania nor Sergio has publicly discussed the details surrounding their split.
Movies & TV Shows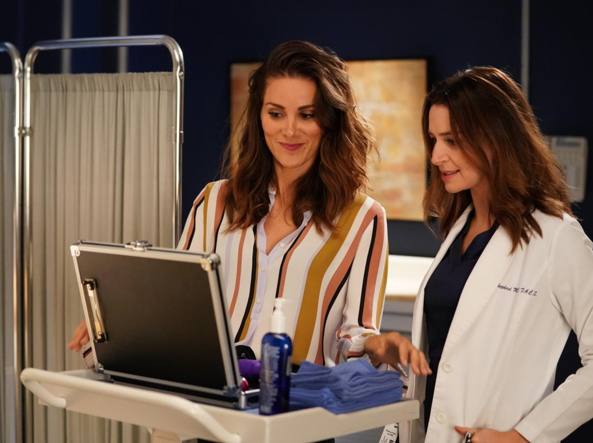 Stefania Spampinato has left a significant impact on both the big screen and television with her impressive array of roles.
Since 2017, she has been a recurring cast member in the widely popular ABC medical drama Grey's Anatomy, where she brilliantly portrays the character of Dr. Carina DeLuca.
Additionally, she has taken on a leading role in the spinoff series Station 19, further showcasing her versatility and talent.
Spampinato's contributions to the film industry include notable projects such as her involvement in the Oscar-winning movie "Ford v Ferrari" (released as "Le Mans '66").
Directed by James Mangold and starring Matt Damon and Christian Bale, the film featured Stefania in the role of Ferrari's English Translator, demonstrating her ability to shine alongside renowned actors.
In 2019, the actress graced the screens as the leading female in the Italian comedy film "Il Giorno più bello del mondo" (translated as "The Most Beautiful Day in the World").
The film, which was written, directed, and starred by Italian comedy master Alessandro Siani, showcased Stefania's comedic prowess and further solidified her versatility as an actress.
Beyond her acting accomplishments, Spampinato has also made her mark as a director. In 2022, she made her directorial debut with the short film titled "Zita Sempri," which had its world premiere at the Taormina Film Festival on July 1st of that year.
This new venture exemplifies her desire to explore different aspects of the entertainment industry and highlights her multifaceted talents.
Spampinato's filmography expands with an impressive range of roles in both movies and TV shows.
In addition to her captivating performances in Grey's Anatomy and Station 19, she has also appeared in projects such as "Anderson Falls" (2020) as Amanda Tyler, and "Two Wolves" (2018) as Sasha.
Her talents have also been showcased in TV series like "Spies in Disguise" (2019) and "The Gods" (2017).
The Italian star's diverse range of roles includes contributions to films such as "Mr and Mrs Smit" (2016) and "California Dream" (2016), as well as appearances in TV series like "Satisfaction" (2014), "The Good, the Bad, and the Dead" (2015), and "Anonymous" (2013). These projects demonstrate her versatility and dedication to her craft.
Conclusion
As Stefania Spampinato's career continues to thrive, her portrayal of Dr. Carina DeLuca has solidified her status as a talented actress. While her fans eagerly await updates on her personal life, they can continue to appreciate her captivating performances on Grey's Anatomy and Station 19, where she shines as one of the beloved characters in these popular medical drama series. Her talent, dedication, and commitment to her craft ensure that her contributions to movies and TV shows will continue to be celebrated for years to come.