Piper Rockelle is an American singer, actress, and YouTuber who was born on August 21, 2007, in Atlanta, Georgia. Piper rose to fame when she appeared in the web series, Mani as Sky in 2017.
At the same time, Piper Rockelle also started her own youtube channel. Piper has a huge fan base on all social media sites from TikTok to Youtube. The actress slash singer recently released her songs on youtube.
Piper is managed by her mother, Tiffany Rockelle. She operates a cat rescue program and has housed more than 100 cats at once. Piper said in her videos that she likes cats and dogs.
Who is Piper Rockelle?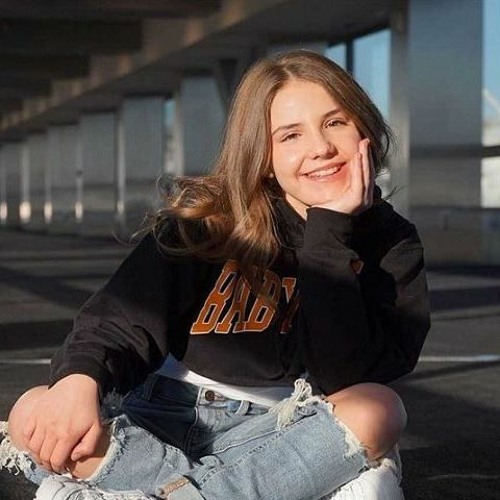 Piper Rockelle started her career by modeling at the age of four years old. Piper was then cast in the web series, Mani and she played the character of Sky for three seasons.
In 2018, Piper Rockelle appeared in Chicken Girls: The movie, in which she showcased her acting talent. Aside from that, Piper is a YouTube star and has also been active in TikTok since 2016.
Piper makes TikTok videos and dance challenges and boasts 10.7 million followers on the social site. Piper's youtube channel which goes by her own name has 9.85 million subscribers.
On her YouTube channel, Piper posts videos of challenges and pranks and invites her family and friends to play alongside her. Piper Rockelle is a rising starlet who excels in dancing, singing, and acting.
How old is Piper Rockelle? Birthday.
The teenage diva and youtube star turned fifteen years old on August 21, 2022. Piper celebrated her birthday party by thanking all of her well-wishers and family.
Piper began creating content on TikTok when she was ten years old, which at that time was known as Musical.ly.
When she was eleven years old, Piper acted in two different web series "Mani" and "Chicken Girls" over the course of the next four years.
Around the same time, Piper also began making youtube videos by pranking her family and friends. Additionally, Piper was always been interested in singing.
She had posted her singing videos on her TikTok account as well. The child actress was twelve years old when she released her first pop song "Treat Myself" on youtube.
The song has garnered more than 35 million views. In the span of three years, Piper has released seven more songs and all the videos have amassed millions of views. Piper Rockelle is going on a tour in 2023.
Net Worth
The 15-year-old singer and actress is a powerhouse of talent who is also interested in dancing and making content videos for her social media sites. Piper Rockelle has an estimated net worth of $3 million.
Her merchandise sells for more than 10 dollars each. Piper's merch consists of clothes products like t-shirts and hoodies with her autograph.
Piper Rockelle net worth is estimated to be increasing as Piper is emerging as a social media influencer and digital creator.
How tall is Piper Rockelle?
Piper is a talented kid and has been singing and acting since she was a child. At the age of fifteen years old, Piper is 150 cm (4ft 11in) tall and weighs 48 kg (110 lbs).
Parents and Siblings.
The internet celebrity, Piper Rockelle was raised by her mother, Tiffany Rockelle alone when her father walked out of their life when she was born. Tiffany has revealed to Piper that her father was not ready to have a child so the couple divorced in 2007.
Tiffany has supported her daughter in her career. She has managed her daughter, Piper, and her influencers friend group, known as Piper Squad.
In 2022, a case was filed against Tiffany by the parents of the former member of Piper Squad. The parents alleged that Tiffany and her boyfriend have sexually assaulted the children and exploited them financially and emotionally.
After the lawsuit was filed, Tiffany and her family moved back to Georgia. Piper grew up in Atlanta with her brothers, Tyler Ray Hill and Hunter Ray Hill.
Tyler Ray is not active on any social media but the youngest brother, Hunter Ray Hill is a cinematographer and director. Hunter often posts pictures with his sister, Piper.
Hunter recently surprised Piper on her birthday with a horse. He posted the video on his YouTube channel and the video has amassed more than 1 million views.
Where does Piper Rockelle Live?
Piper Rockelle, the fifteen-year-old influencer, and singer lives in Sherman Oaks, California with her mother, Tiffany Rockelle, and brothers, Tyler and Hunter Hill. Piper was homeschooled for her entire childhood.
She is currently studying at Gwinnett School of Mathematics, Science & Technology, Georgia. Piper moves around her house in Georgia and California for her work and study. Piper is currently dating Lev Cameron since 2019.
Lev is a seventeen years old artist and professional dancer who resides in LA, California. He was born on October 11, 2005, in France. The couple has posted plenty of their pictures together on their Instagram accounts.