"Restoring Galveston" (Previously "Big Texas Fix") is about more than simply flipping homes; it's also about family. Michael "MJ" and Ashley Cordray bring their "A" game to not just every home improvement job, but also to their relationship and parenthood.
They demonstrate how to manage work and family in the business of home flipping with their trademark Texan warmth and humor.
With three little kids in tow, they demonstrate that anything is achievable with a little love and a lot of Texas-sized resolve.
About the show Big Texas Fix
"Big Texas Fix" is HGTV's sister Network DIY TV program that has been airing since 1st June 2019.
The show was renamed "Restoring Galveston" in August 2020 and has 4 completed seasons now.
The program follows Texas-based house flippers Michael "MJ" and Ashley Cordray as they renovate historic properties in Galveston, Texas.
The Cordrays restore these mansions to their original beauty while also providing contemporary upgrades and features.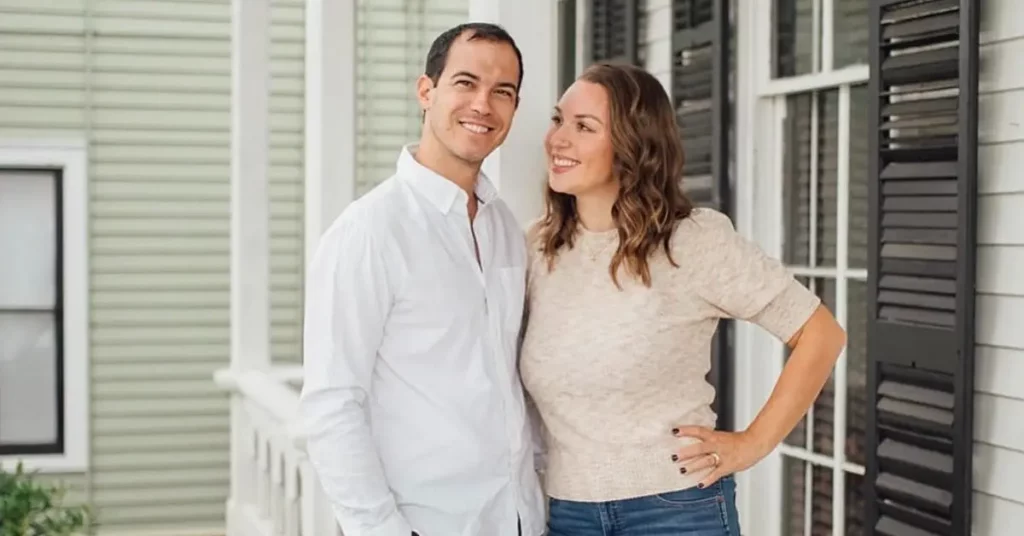 Viewers get an inside look at the difficulties and benefits of refurbishing historic properties throughout the episode.
The Cordrays face unanticipated challenges, such as outmoded wiring and plumbing, and must find innovative methods to upgrade the houses while retaining their original appeal.
Altogether, "Big Texas Fix" is a fun and informative program for anybody interested in home improvement or Texas history.
Big Texas Fix Cast Michael and Ashley Cordray
The dynamic team behind the popular HGTV program "Big Texas Fix" is Michael and Ashley Cordray.
The program follows the couple as they renovate historic properties in the Galveston region of Texas, maintaining the area's rich architectural heritage while adding a contemporary touch to the homes.
Before founding Save 1900 with his wife, Michael Cordray worked in corporate America.
He has a profound respect for Galveston's distinctive architecture, and his enthusiasm for renovating historic houses shows through in each episode of the program.
When MJ initially joined "Big Texas Repair" in 2019, he brought his construction and design knowledge to the table, guiding the remodeling process and ensuring that each job was done to the highest standards.
Ashley Cordray, on the other hand, has a diverse foundation, as she has a bachelor's degree in marine biology from Texas A&M University. But, she has always been interested in artistic pursuits, which prompted her to co-found Save 1900 with her husband.
She has a natural aptitude for seeing the potential in each property they work on and coming up with unique ideas to bring out the finest attributes.
Ashley joined "Big Texas Fix" in its first season, bringing to the program her understanding of the local real estate market as well as her skills in house staging.
Michael and Ashley form an excellent combo. They complement one another's abilities and effortlessly collaborate to change every property they take on.
Ashley's meticulous attention to detail and knack for bringing a property to life with her staging talents perfectly match Michael's knowledge of building and design.
Michael and Ashley Cordray's love Life and kids
Michael and Ashley Cordray are a match made in Galveston. These lovebirds met at Texas A&M University and hit it off after a few years of friendship.
Ashley, who clearly knows what she wants, convinced Michael to move in with her after only two months of dating! Talk about a whirlwind romance!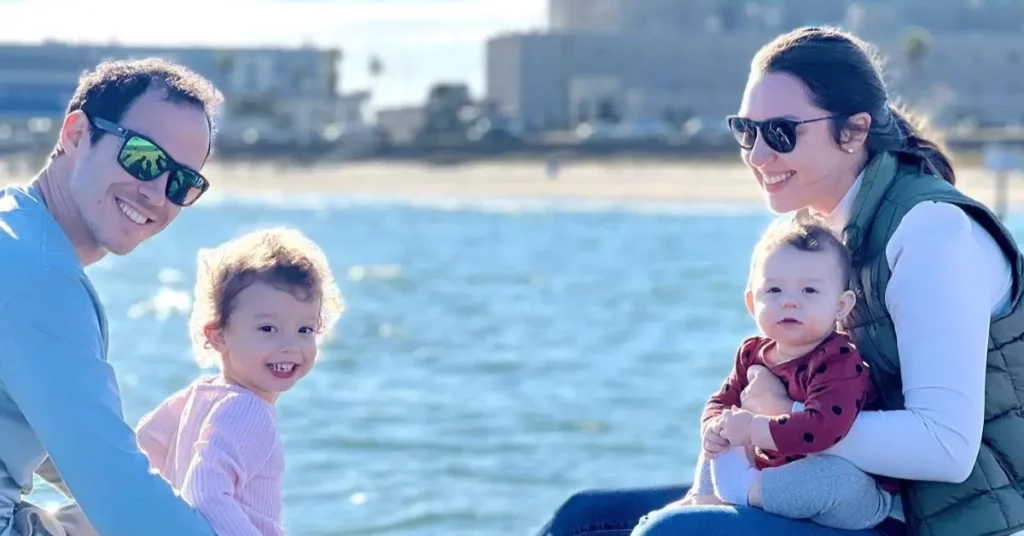 They exchanged vows in 2014 and founded their own firm, Save1900, which specializes in restoring historic properties in their hometown.
Their efforts were noticed by HGTV, and they were soon showcased on their own program, Restoring Galveston.
Their family grew quickly, with their first daughter, Elle, arriving in 2019, followed by Emma in 2021. And the Cordrays' family just got even bigger with the arrival of their third daughter, Emory James, on Michael's birthday on March 18, 2023.
Quick Facts
Full Name
Michael Cordray

                   

Birthdate
18th March 1982
Birthplace
Galveston, Texas
Alma mater
Bachelor of Science in Maritime Administration from Texas A&M University
Occupation
Entrepreneur, home renovator, real estate agent, project manager
Known for
Co-founding Save 1900, a home renovation company
Height
5 feet 8 inches
Weight
68 kg
Parents
Bootsie Cordray
Spouse
Ashley Cordray (m.2014)
Children
Elle, Emma, and Emory James
Net Worth
$ 5 million
Ashley Cordray Quick Facts
Full Name
Ashley Cordray

 

Birthdate
February 1987
Birthplace
Spring, Texas
Alma mater
Bachelor's degree in Marine Biology from Texas A&M University
Occupation
Entrepreneur and home renovator
Known for
Co-founding Save 1900, a home renovation company
Height
5 feet 5 inches
Weight
Around 55 kg
Parents
Cindy Youngblood, Charles Youngblood
Spouse
Michael Cordray (m.2014)
Children
Elle, Emma, and Emory James
Net Worth
$ 3 million