Born on January 17, 1957, Broderick Stephen Harvey (Steve Harvey) is a famous American all-round entertainer. Starting out as a stand-up comedian in the 1980s, Harvey later flourished as a humorous and talented TV/ radio host, actor, producer, and author. This article is about Mary Lee Harvey, Steve Harvey's second wife.
He initially started gaining fame by hosting Showtime at the Apollo, later followed by The Steve Harvey's show, Celebrity Family Feud, Little Big Shots, and many more.  He is a star adored by people all around the globe.
Given the tumultuous history of celebrity divorces, Steve Harvey's separation from his second wife was no different.
After almost a decade of romance, the comedian star's second marriage ended very ugly. The chaotic divorce caught quite the attention of the media.
Mary Lee Harvey is an American makeup artist and author renowned as "Steve Harvey's ex-wife".
She was born on October 20, 1960, in Texas, United States of America, and is currently 62 years old.
Steve married Mary Lee Harvey (Mary Shackelford, previously) as his second spouse after splitting with Marcia Harvey.
Despite being a wife to a star, Mary had been low-key about her family upbringing. However, she once acknowledged a difficult life in an interview, growing up with ten siblings.
Steve and Mary Lee Harvey's Relationship
Harvey and Mary Shackelford met each other in 1989 in Arlington, Texas, and later got hitched in 1996.
As per allegations, Harvey had an affair with Mary even while he was still wedded to Marcia, his first wife.
Mary gained popularity after her marriage to the eminent comedian, and together have a son, Wynton Harvey.
She supported her husband and watched Steve's career rise progressively.
However, after almost a decade of their marriage, the pair parted in 2005 at very odds. He is presently wed to Marjorie Elaine Harvey, his third wife, and is also a father to six other kids.
He also publicized that he was still in a friendly relationship with his ex-wife, Mary Lee Harvey, in a Jet magazine interview.
The Divorce Turmoil
Following their separation in 2005, Steve and Mary both moved on with their lives.
While Steve was accorded with the legal custody of Wynton, Mary got Steve's house and $40,000 in monthly assistance payments as part of their divorce settlement.
However, it wasn't until 2011 that Mary disclosed her perspective of the story.
Mary asserted that she discovered a secret letter addressed to her ex-husband, which was sent to their residence in Los Angeles by his mistress.
She claimed that Steve had an illicit affair with his mistress, now wife, Marjorie Bridges (Majorie Elaine Harvey), while he was still married to her. Steve was also accused of physically and mentally abusing Mary and their son.
Suspicions about Steve's character also arose, considering he tied the knot with Marjorie in 2007, merely a couple of years subsequent to his second divorce.
Mary also started accusing Steve Harvey of abuse again by uploading videos with photos on YouTube.
Nonetheless, the accusations were dropped due to insufficient evidence to support her claims.
Following those accusations, Steve sued his ex-wife to halt the defamation she spewed. Steve also filed a lawsuit against Mary Lee, alleging that she was the cause of his show's rejection by Oprah's OWN network.
Mary asserted that Steve succeeded in getting custody of their child despite failing to appear at the hearing.
While the court forbade her to publicize the divorce and the custody battle, she persisted in doing so. Hence, for disobeying the court, Mary was imprisoned for a month in December 2013.
Later on, in 2017, Mary sued her ex-husband again for USD 60 million, alleging child abuse and contract violation, which she ultimately lost.
She alleged being suffered from depression and suicidal thoughts and that Steve seized her child and had to self-medicate to calm herself.
Mary also accused that after their divorce, Steve kidnapped her son and desolated her with nothing. She also broke the court's guidelines when she made comments about the divorce in public.
However, the evidence revealed by Steve showed no signs of contract violation and that she received $40,000 monthly until 2009 after divorce, 3 houses of Harvey, and a single settlement of $1.5 million.
The court also disclosed that Mary deliberately sent her son on a flight to Steve without him knowing.
The Harvey's today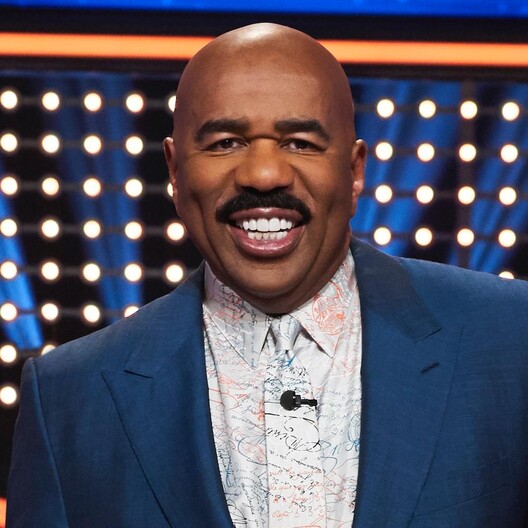 The only son of Steve Harvey and Mary Lee Harvey, Wynton Harvey, is now a 25 years-old grown man. He is a renowned social media star with 92.9k followers on Instagram, also renowned in the photography world. Wynton's projected net worth as of October 2022 is $1.5 Million.
Steve Harvey is still growing strong as a well-known entertainer, be it in comedy, TV, radio, or even as an author. His current net worth is estimated to be $200 million.
Steve also serves to entertain viewers on Facebook via his watch "Steve on Watch," apart from his many shows.
Although Harvey does not have any biological child with his third and present spouse, Marjorie Elaine Harvey, Harvey adopted Marjorie's three children from his previous partner.
Now Steve is a father to seven, and also has seven grandchildren. He recently enjoyed his 15th year anniversary with Majiore.
He is living a prosperous life with his devoted wife and loved ones.
Mary is presently residing in Texas, USA. While makeup remains her main stream of income, her estimated net worth is $500,000.
Some reports claim she remarried; however, there is no reputable reference to back this up.
Although her old Twitter account as publicly available, it has been inactive for years.
After her previous unsuccessful lawsuit, she has been private and does not have any social media presence, but we hope she is able to find some sort of resolution.
The Public Thoughts
Steve Harvey and Mary Lee Harvey's divorce had been one of the most chaotic separations to date.
Many individuals assume Mary is making up these accusations so she may continue to be in the spotlight while framing Steve to gain his assets.
Other people assume she fabricated the entire abuse narrative and that it was all fake. Contrary, some people have very different opinions about this case.
Some assume Mary to be sincere and genuinely traumatized by abuse.