Jill Gilardi is a certified meteorologist who recently joined Hartford-based TV station WFSB to work on Channel 3 Eyewitness News. Born on 23 March 1980, the 42-year-old formerly worked for WBRC FOX6 News for eight years.
She is a highly qualified lady who earned a Bachelor of Science in Meteorology from Lyndon State College.
Jill Gilardi on WBRC
In  2013, Jill Gilardi was hired for the position of meteorologist in the TV station WBRC on the FOX network, which is situated in Birmingham, Alabama. She served for the news channel for almost nine years, between December 2013 to October 2022.
During that time, she was responsible for preparing and presenting accurate weather forecasts for the midnight newscast.
Also, she worked as a digital meteorologist, winter weather expert, and first alert traffic tacker at 4 and 5 p.m. and acted as the man fill-in for the chief meteorologist.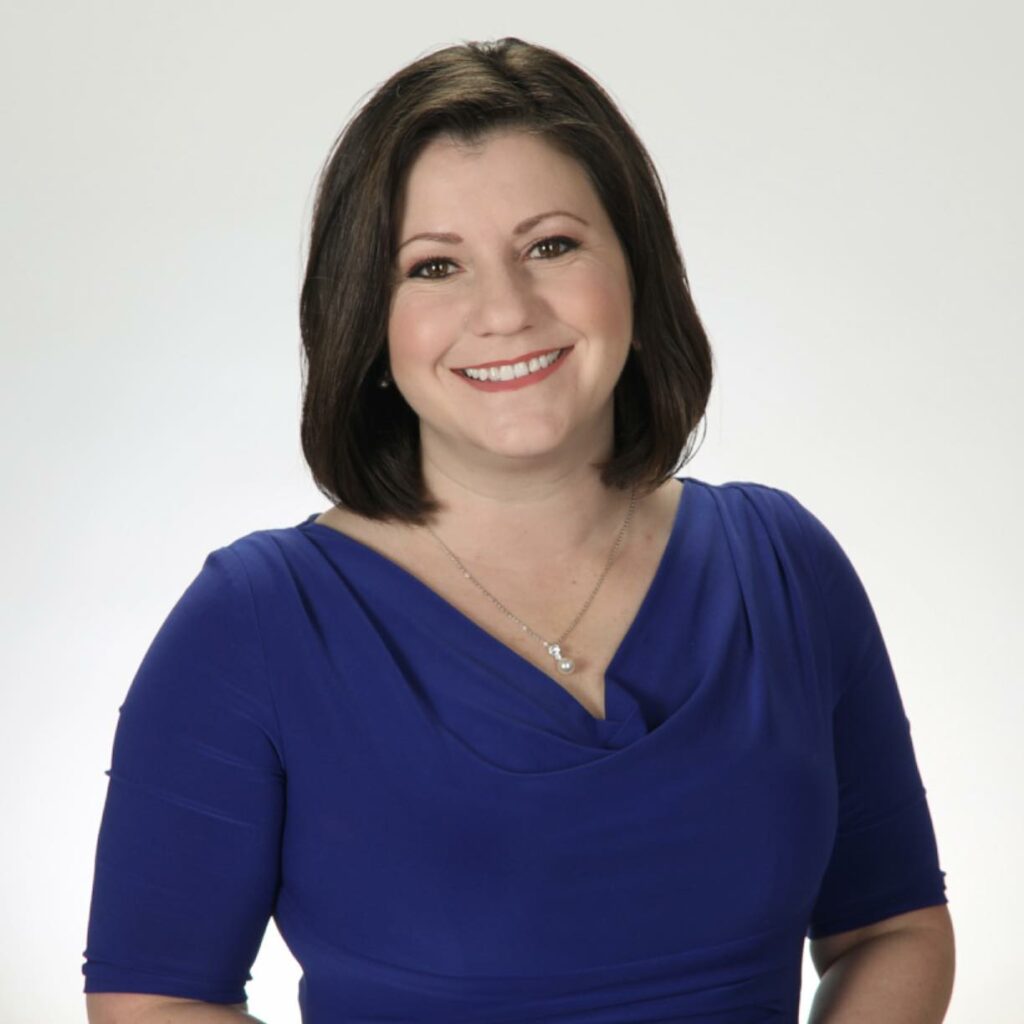 Before joining the team of WBRC, Jill worked for Omaha-based network WOWT and created numerous weather-related stories and web content.
Similarly, she served as a weather graphics producer and live weather reporter. From April 2005 to August 2011, the reporter served for KOLR & KSFX, which was located in Springfield City, Missouri.
Is Jill Gilardi Leaving WBRC?
Jill Gilardi, who served on WBRC for 8 years, called it a quit!, to her job as a meteorologist at the station as she accepted the position of weather reporter on WFSB.
On the episode of 28th October 2022, Jill informed her well-wishers that it was her last day on the channel. Also, she was joined by her fellow WBRC team, and they talked about some memorable moments while working together.
As the meteorologist said goodbye from the network, she lastly promised to be in touch with her colleague through social media.
Jill Gilardi is Now working on WFSB as a weather reporter
The award-winning reporter Jill Gilardi has been serving as a weather reporter on WFSB for the past six months. After resigning from WBRC in October, she joined WFSB TV, which is situated in Hartford, Connecticut.
Gilardi shared the news on Facebook, stating that she has remained within the Gray TV family and now serves at WFSB Channel 3 EyeWitness News.
Soon after, Mike Slifer, a prominent meteorologist of WFSB, welcomed Jill with a retweet of her post, saying he is excited to have another native New Englander as the team member.
Jill Gilardi is Married to her husband since 2020, 0ctober 11.
Meteorologist Jill Gilardi is blissfully married. However, she hasn't revealed her husband's identity yet. On 6 February 2018, Gilardi announced through her Facebook that she got engaged to the love of her life.
As she began the new chapter of her life, the reporter revealed the news to her Facebook family. Jill also posted a photograph of her left hand showing her gorgeous engagement ring and wrote that she got engaged over the weekend.
Soon after the good news was made public, her well-wishers made it to the comment section to congratulate the WNRC reporter. At the same time, the reporter mentioned that she didn't prefer to get too personal and valued her privacy.
Later in the year 2020, Gilardi took to her Facebook post to let her fans know that she has finally married after almost two years of engagement.
She posted a picture with the caption, "The wedding went well".
To her posts' response, fans congratulated her. One of the fans asked if the cake was good, to which Jilil responded,
it tasted good at least
Some Quick Facts On Jill Gilardi:
| | |
| --- | --- |
| Full Name | Jill Gilardi |
| Age | 42 years old |
| Date of birth | 23 March 1980 |
| Place of birth | Hoover, Alabama |
| Zodiac | Aries |
| Height | 168 centimeters (5 feet 6 inches) |
| Marital Status | married |