We already know that Jenna Ortega is sweeping the entertainment world, but what about her personal life? Is Jenna Ortega dating someone important, or is she simply too preoccupied with her roles to think about romance? Let's find out.
Jenna Ortega and Asher Angel
These two first caught our attention when they starred together in the 2020 film "Yes Day," and they then turned up the heat at the 2021 MTV Movie & TV Awards, where they walked the red carpet together and when they arrived at a Halloween party dressed as Ariana Grande and Pete Davidson! Regrettably, their relationship turned out to be completely friendly.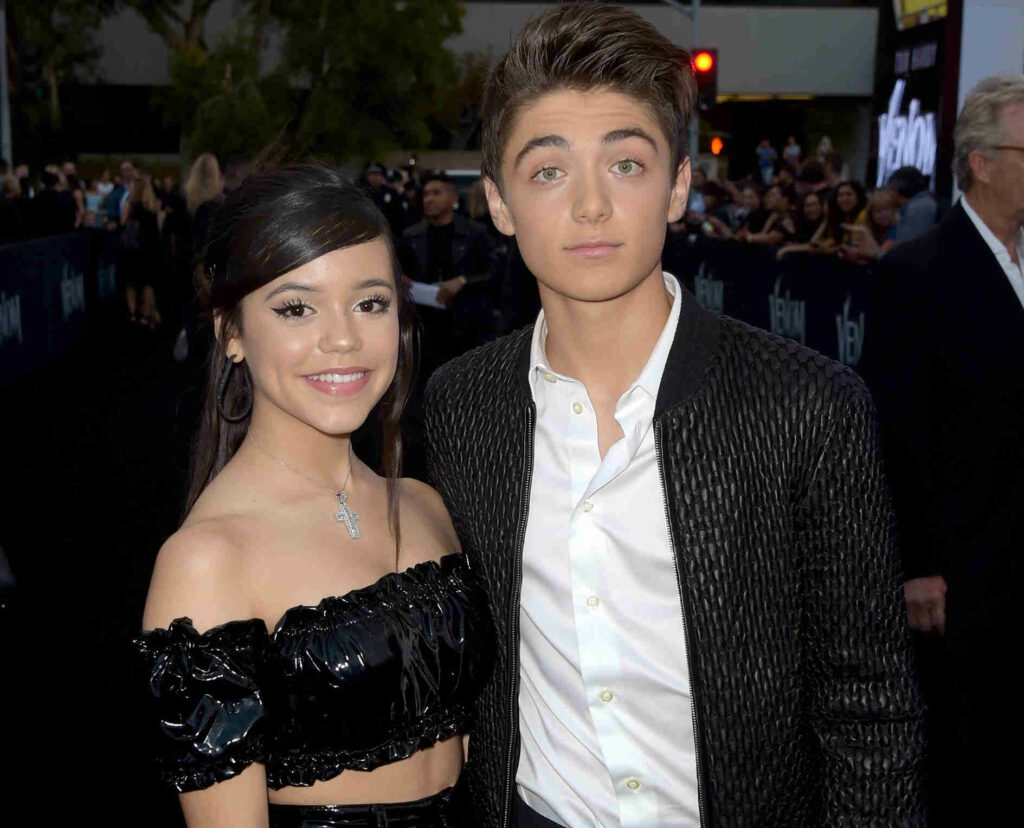 Jenna Orgeta and Jacob Sartorius
When Jenna was seen cuddling up to the musician Jacob Sartorius in New York City in 2017, the internet went crazy. Jacob was really recording the music video for his smash song "Chapstick" when Jenna joined him.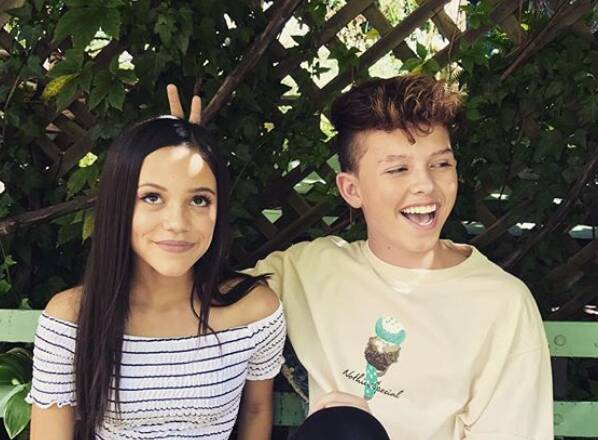 The video of the two lovers enjoying the cutest date ever was a complete treat. Despite what could have seemed to be real-life chemistry between them, it turned out that they were simply excellent friends who got along well.
Hunter Doohan and Jenna Ortega
Hunter Doohan, who portrays Tyler Galpin in the Netflix blockbuster "Wednesday," confessed his genuine emotions for co-star Jenna Ortega.
In an interview with Hollywire, Hunter confessed his deep admiration for the starring lady, saying how working with Jenna was "super easy" since she's such a beautiful person, and he even got the opportunity to spend time together over coffee before flying to Europe to shoot.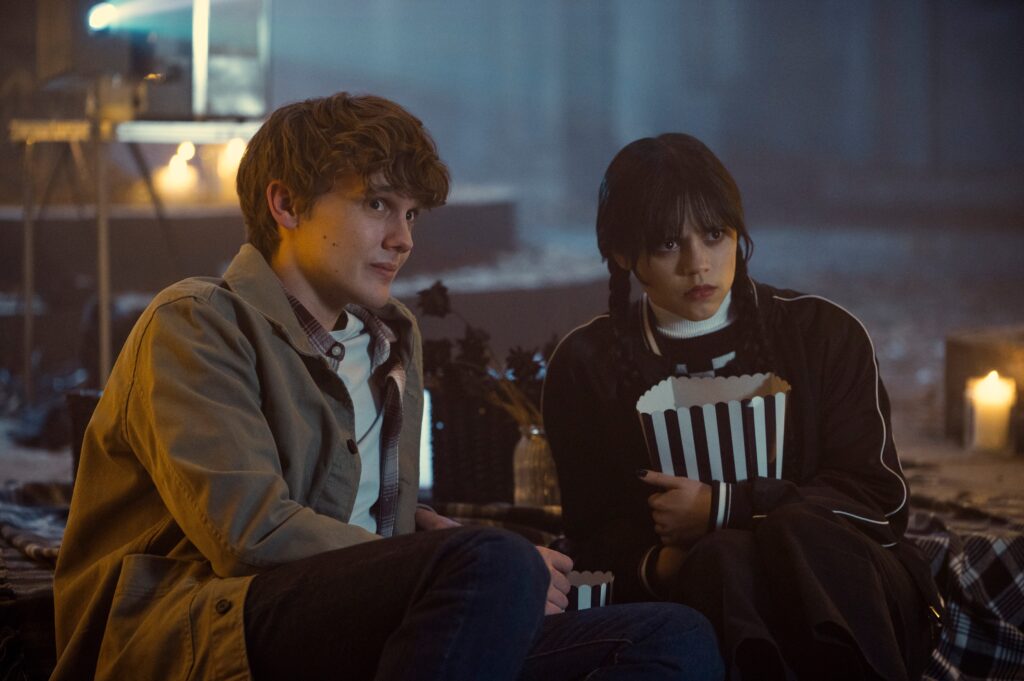 With all of their chemistry on and off-screen, it's no surprise that the duo had our hearts racing! Although their on-screen chemistry is just so good, however, Doohan is actually gay and is a happily married man.
Emma Myers and Jenna Ortega's Dating Rumors
Jenna said on an episode of "Armchair Expert with Dax Shepard" that she adores Emma, her Wednesday werewolf co-star, and thinks about her all the time. She characterized herself as very protective of her and always trying her best.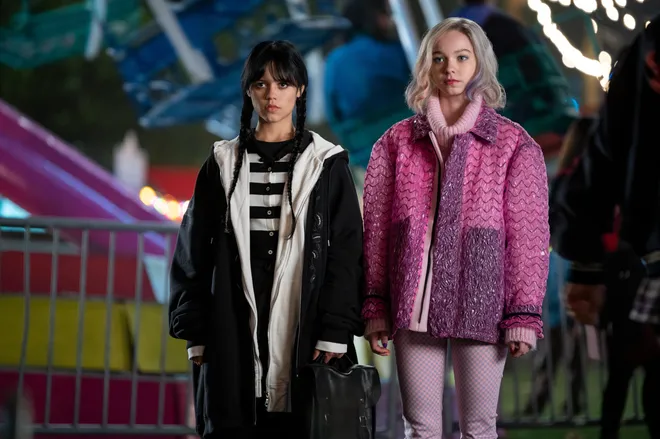 Jenna said, "We get along so naturally," and she feels fully at ease with her co-star. She would wake up in Romania every morning and record a new song for Emma, telling her how lovely and great she is and wishing her the happiest day ever.
Owing to their lovely connection, fans guess if there are romantic sparks between them. However, judging by their close friends and social media, they just seem to be BFFs.
Percy Hynes and Jenna Ortega
Fans continue to speculate about Jenna's other on-screen love interest and supposed real-life lover, Percy Hynes White. The two appeared at the 2023 Golden Globes as each other's plus ones, fuelling relationship rumors and throwing fans into a frenzy.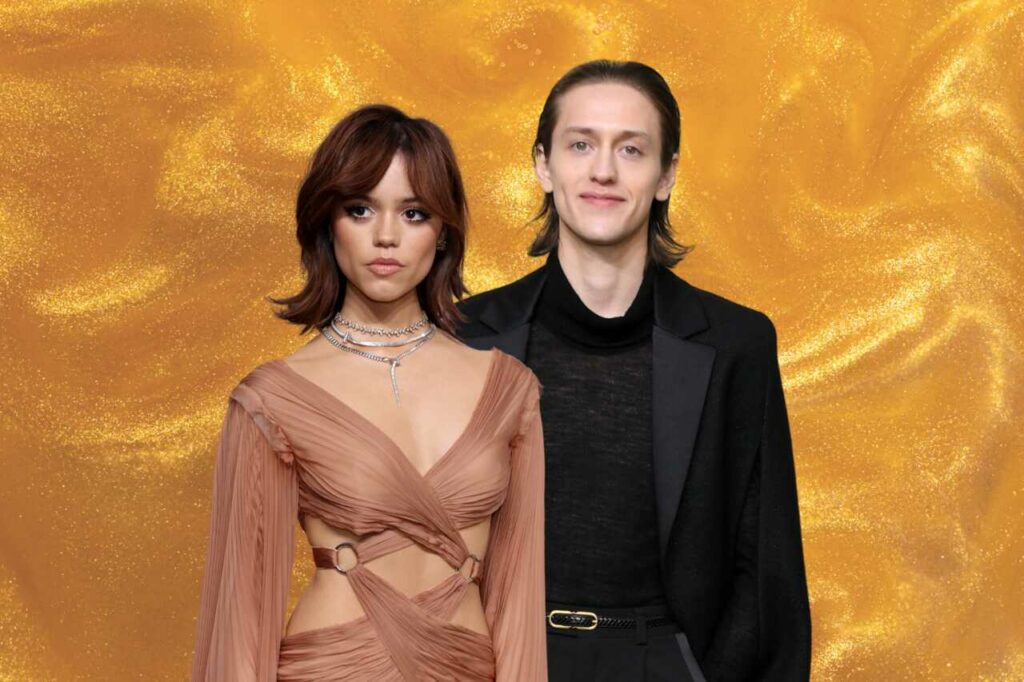 Moreover, the duo will portray two teens who fall in love with each other during four major days of the year in the forthcoming rom-com film "Winter Spring Summer or Autumn." Based on their social media profiles, they do not seem to be dating, however, and they have merely acknowledged their friendly relationship with the public. So it's safe to say that Jenna is single, as far as the media knows.
Jenna Ortega Quick Facts
Full Name
Jenna Marie Ortega
Date of Birth
27th September 2002
Place of Birth
Coachella Valley, Palm Desert, California, USA
Nationality
American
Occupation
Actress
Years active
2012-present
Known For
Starring roles in "Wednesday, "Stuck in the Middle," and "You"
Parents
Natalie Ortega (mother)

Edward A. Ortega (father)

Siblings
Sisters: Mia Ortega, Aaliyah Ortega, Mariah Ortega

Brothers: Markus Ortega, Isaac Ortega

Relationship Status
Single
Net Worth
$3 million