The parts he played in the Netflix movies The Kissing Booth and The Kissing Booth 2 have made Jacob Elordi particularly well-known. Many people have speculated about Elordi's personal life, with some questioning if he is homosexual or bisexual.
Elordi has not officially acknowledged these claims, although being rumored to be romantically engaged to a number of high-profile figures, notably model Cara Delevingne and Joey King. Let's get to know the truth about his sexuality.
Jacob Elordi is not Bi or Gay.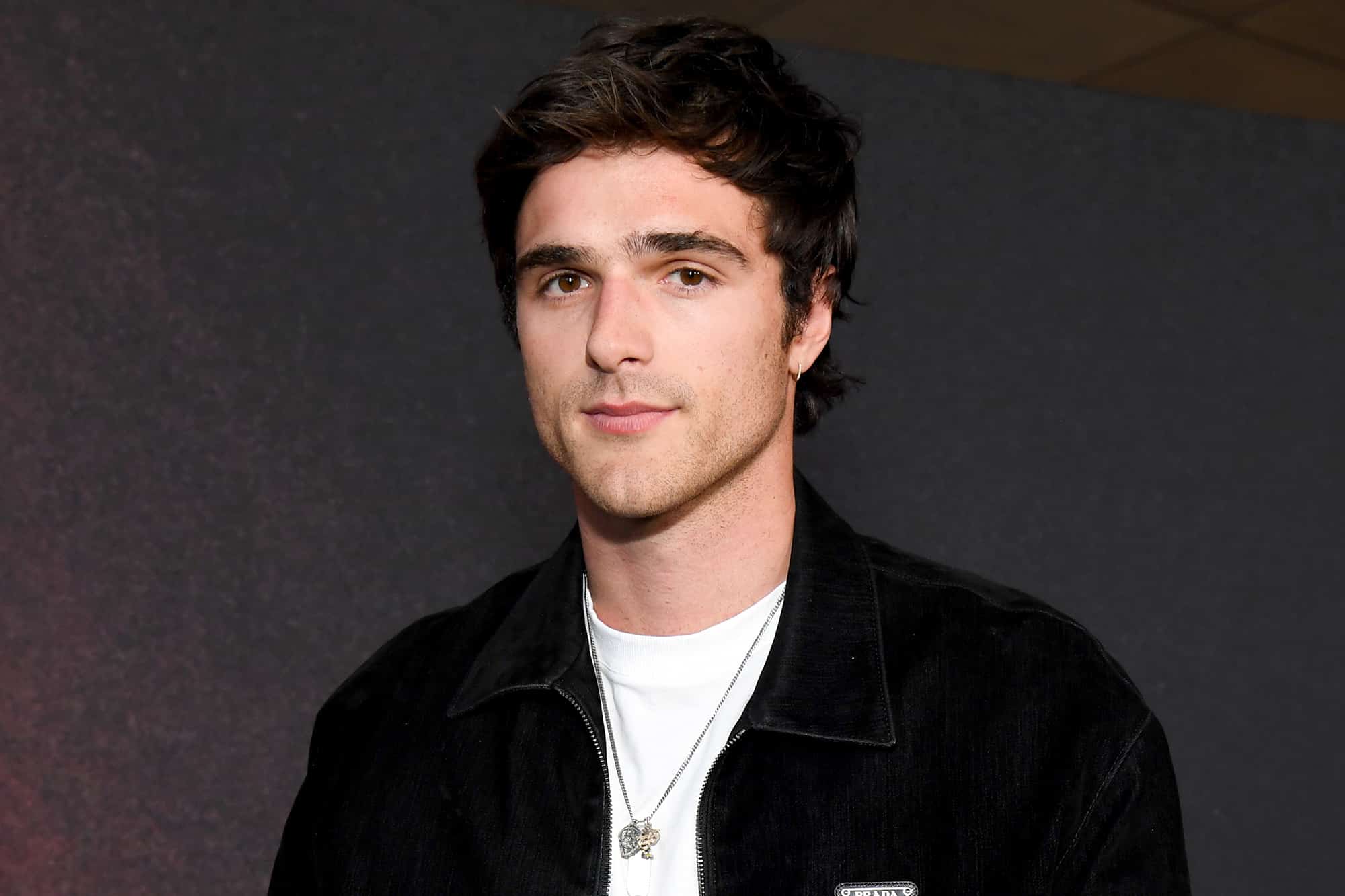 Having an interest in drama in his school days and participating in plays, Jacob was slammed by other boys in the school, spreading rumors of him being Bi or Gay. But Elordi was full of confidence even with those insulting remarks.
Elordi even used to be excited to portray Oberon, the King of Fairies, in a performance of William Shakespeare's A Midsummer Night's Dream and was decked up in purple glitter and had spiked hair with pink stripes.
In fact, he was happy to enjoy his weekends reading the most romantic lines with gorgeous girls from his play.
Jacob Elordi Remembers being called gay by his friends.
At the age of 12, the Kissing Booth and Euphoria star started performing in school plays while still competing for his school's rugby team in Australia and was often confronted with disparaging remarks from his classmates.
Even though his friends perceived him gayish due to his interest in acting and drama, he knew he was good at both theatre and sports and was confident in what he did.
Moreover, those malicious comments made him wiser, he was confident that his passion and love for acting did not make him any lesser of a man.
Who Has Jacob Elordi Dated until now?
Jacob Elordi is quite a heartthrob of a man and has dated gorgeous co-stars of his and super hot models. ​​Now, let's dive into the romantic relationship timeline of our hottie to date.
Joey King (2017 – 2018)
Jacob and Joey started off as a cute couple in 2017 while playing as an on-screen romantic couple, Noah and Elle. They became close quickly as friends, and another thing they were dating in the Netflix movie, The Kissing Booth.
However, the couple allegedly split in November 2018 as Elordi deactivated his Insta profile while King removed their pictures. However, even after their breakup, the Kissing Booth stars continued to play in the second and third sequels of the film and are on friendly terms.
Zendaya (2019-2020)
After splitting with King, Elordi is rumored to be dating his Euphoria darling, Zendaya. They were photoed traveling together in Greece and spending Thanksgiving with Jacob's family in Australia.
Despite the fact that Elordi stated his co-star Zendaya, like a sister to him in an interview with GQ Australia, they were seen kissing in NY, sending fans into a spin once again.  King and Elordi discreetly broke up.
Kaia Gerber (2020-2021)
Jacob and Kaia fuelled dating rumors in September 2020 after being photographed on a date at Nobu. Their romance was formally verified a month afterward when they were seen kissing.
Kaia also uploaded an Insta story of the roses that Jacob got her on Valentine's Day. Unfortunately, the couple proclaimed their breakup in November 2021.
Olivia Jade Giannulli (December 2021 – January 2022)
Elordi was seen having coffee dates with the influencer, Olivia jade Giannulli, on December 2021. However, the pair responded to their dating rumors as a casual relationship.
Nevertheless, the couple officially started dating in May 2022. Unfortunately,  the couple reportedly broke up three months later, in August 2022.
Who is Jacob Dating now?
Bianca Finch (March 2022)
It's not surprising that the Euphoria dreamboat got into a new relationship again. Recently, Elordi was photographed on a park date with LA model Bianca Finch, photographing his antique camera and playing with a few very lovely dogs, including Elordi's golden retriever, Layla.