Christian Walker is a rising social media influencer who is popularly known for being the son of former NFL player Herschel Junior Walker.
He is pretty popular for speaking the bitter truth among YouTube users. He has been on the platform since 2020 and has gathered 13.7 thousand subscribers. On Instagram, he is a verified user with 488k followers.
Christian is also a prizewinner of the 2016 World Championship in cheerleading.
Additionally, Walker is also a conservative political activist who rose to fame, especially after lashing his father with damaging accusations during his Georgia Republican Senate Candidacy.
Now, continue reading to know all about Christian Walker's personal life.
Christian Walker is Famous for Being Herschel Walker's Son: Father-Son Controversy
Born on 30th September 1999, Christian Walker is the son of Herschel Walker (father) and Cindy DeAngelis Grossman(mother). He is 23 years at present.
He grew up in Dallas, Texas, and is lately living in Florida. Likewise, his parents got divorced in 2002 when he was only 3.
The main reason for their divorce is revealed to be domestic violence. According to his mother's interview in 20228, she had to relocate multiple times to protect herself and her son from Herschell.
Speaking of his education, he went to the University of California and is now a social and political activist. He is also a great supporter of Donald Trump.
In 2021, Christian's standing for the Senate of Georgia. Christian was supportive of his father in the beginning. In 2022, news broke that Herschel had paid his ex-girlfriend in 2009 for an abortion, but he immediately denied that fact.
After that, Christian came all over the media to shatter his father's Senate Candidacy as he heavily backlashed his father via social media. He claimed he made the decision to speak after his father refused the abortion news. On 4th October 2022, the influencer tweeted,
"I don't care about someone who has a bad past and takes accountability. But how DARE YOU LIE and act as though you're some "moral, Christian, upright man."
You've lived a life of DESTROYING other people's lives. How dare you."
Christian accused his father of being an absent parent and said he is not a family man. He further said that his father had him and his mom move 6 times in 6 months to save themselves from his violence.
He further accused his father, Herschel, had 3 more kids from 4 different women, none of whom he raised.
Is Christian Walker Gay?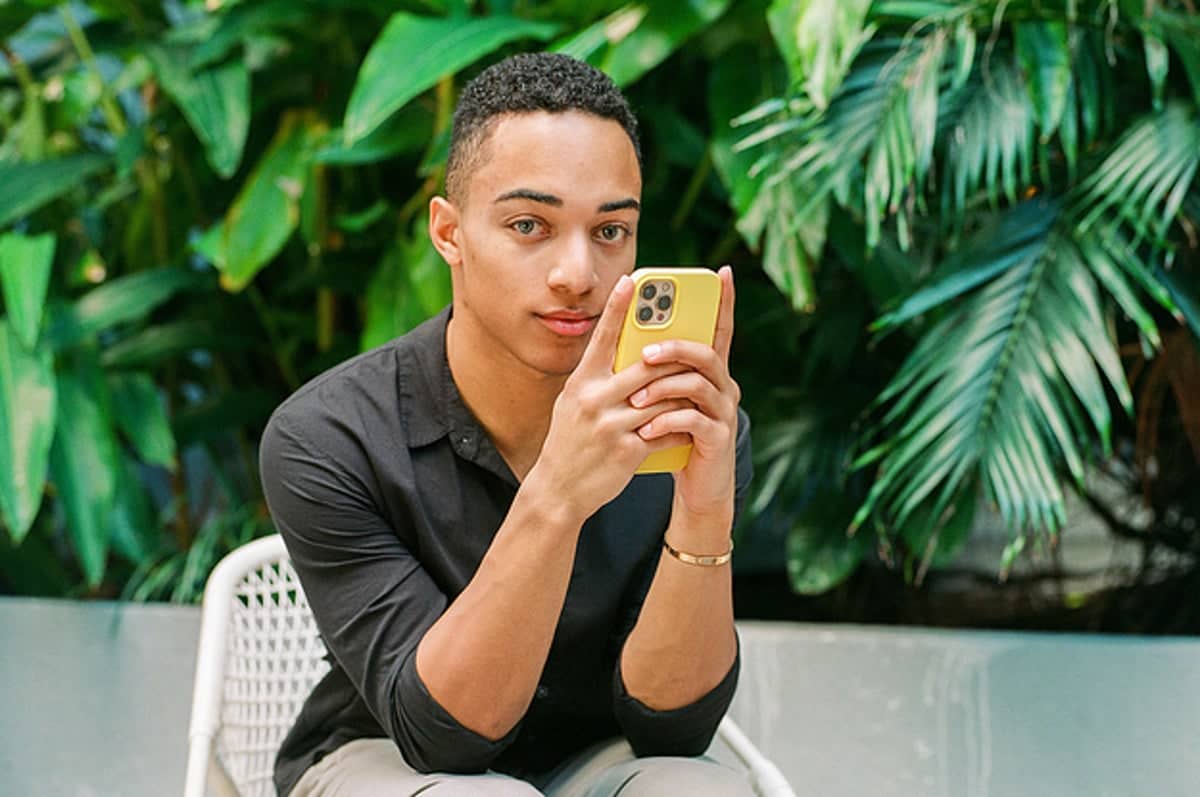 Christian Walker is a homosexual. But he does not prefer to call himself gay.
He says he is a name attracted to men. But interestingly, unlike other homosexuals, he does not like how society is heading in the name of gender identity.
As per one of his Instagram uploads, he also mentioned hating Rainbow and pride months. Interestingly he also mocked the use of pronouns in a short chip on Instagram.
Christian Walker Family
Walker was born into a famous athletic family, with his father being an NFL star in the 90s and his mother being a track runner. After his parents' separation, he was raised with his mother, stepdad, and half-siblings.
Similarly, Willis Walker and Christine Walker are his grandparents. Likewise, Christian has 2 aunts, Veronica Richard and Carol Walker.
Quick Facts
| | |
| --- | --- |
| | |
| | |
| | |
| | Herschel Walker (father) and Cindy DeAngelis Grossman(mother) |
| | |
| | |
| | |