Holden Landry is among the youngest yet gifted alligator hunters in the Landry family, who came to public recognition from his appearance on the History Network's reality show, "Swamp People."Details about if Holden Landry is married to wife or single. Keep reading.
He is also known as the cousin brother of gator hunter Chase Landry and the nephew of Troy Landry. When Holden joined the cast of "Swamp Poeple," he was one of the youngest hunters on the show.
He served the show until Season 10 and now works on his own adventures. As per his social media, it was found that Holden's job requires a lot of traveling.
Now, if you want to discover more about the gator hunter, then remain with us as we discover all about his baby, married life, and bio.
Who is Holden Landry? Bio
Holden is 25 yeras old, as per Famous Birthdays. He was born on 10th November 1997 in Pierre Part, Louisiana. He was raised by his parents, Guy Landry (father) and Juanita Landry (mother), in a family of Swamp hunters who depended upon hunting for their livelihood.
He is very appreciative of his parents and often posts about them on his Facebook. Likewise, he went to Assumption Senior High School.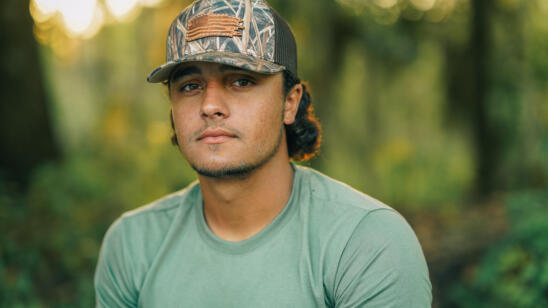 While Holdren is probably the 4th generation alligator hunter in his family, his great-grandfather Duffy Landy is believed to be the first. Likewise, Holden's uncle Troy Landry is even known as the king of swamps.
Hence, he learned swamp skills and hunting techniques from the legends in his family. Similarly, as he has been hunting in the swamps for as long as he can remember, he began appearing on Swamp People in Season 5.
As per History Channel, Holden serves as a deckhand for his cousin Chase Landry on the show. At present, he is working to step up and lead the hunting team.
Holden Landry's Wife and Children: Is He Married?
The alligator hunter is not married and hence has no wife. As per his Facebook bio, he has updated his relationship status as single. However, he has a 4 yeras old son, Bently Guy Landry.
The little guy was born on 21st December 2018. Holden informed his fans about the arrival of his baby boy by posting a picture of the newborn on his Twitter. Now while the father frequently shares pictures with his son on his social media, there is not even a single piece of information about his baby mama.
However, looking deep into his Facebook, it was found that he once dated a girl named Emily Blanchard back in 2015. However, they are no longer together.
But as of 2023, Landry only seems to prioritize his family, son, and career. So, he is single at present.
Quick Facts
| | |
| --- | --- |
| Name | Holden Landry |
| Age | 25 years old |
| Date of Birth | 10th November 1997 |
| Parents | Guy Landry and Juanita Landry |
| Education | Assumption Senior High School |
| Profession | Alligator Hunter/ Television Personality |
| Relationship Status | Single |
| Children | Bently Guy Landry |