The music industry is filled with exceptional talents, but when it comes to Hispanic or Mexican artists, the number of renowned individuals is relatively small. However, Christian Nodal has stood out as an eminent Mexican singer, songwriter, and musician.
He is a Latin Grammy Awards-winning musical personality who started singing at the young age of 4. In 2016, he released his debut album, and in 2017, he got his first musical hit, "Adios Amor," which even topped the Top 20 General Mexican Chart.
Remarkably, the musician is also a self-taught pianist and guitarist. "Ahora," "Ayayay!," "Forajido," and "Guardiente" are some of his famous musical hits.
Currently, as the news about him expecting a baby with his girlfriend Cazzu has circulated online, his fans are searching for every tiny detail about him.
One topic that has sparked a lot of curiosity among his followers is his tattoos. In this article, we will have a detailed information about his tattoo to satisfy fans' curiosity. So, let's dive in!
Christian Nodal Tattoo: What Do They Mean?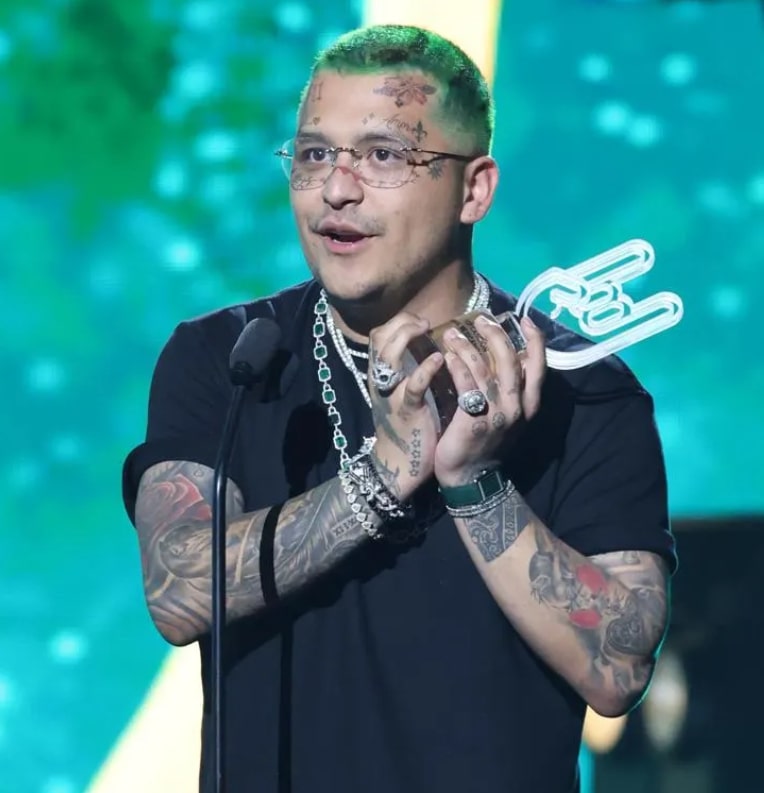 24 year old Mexican singer has had tattoos all over his body. In fact, on his face as well.
Face Tattoos
He is known to have 15 tattoos on his face only. He has a lilac-colored flower and the word utopia with a red heart inked on the left side of the face. The flower represents modesty, while utopia means paradise.
Likewise, he has the number 11, a bag of dollars, a cobweb, a horseshoe on his forehead, a multiplication sign beside his eye, and the word forajidos above his eyebrows.
He also has a rose below his right eye, and a flag on his nose. Moreover, on his right ear, he has engraved the 4 faces of the card, club, spade, diamond, and heart. This tattoo was made to cover up the original inscription of his ex-girlfriend, Beli. On his left ear, he has an arrow sign.
Neck Tattoos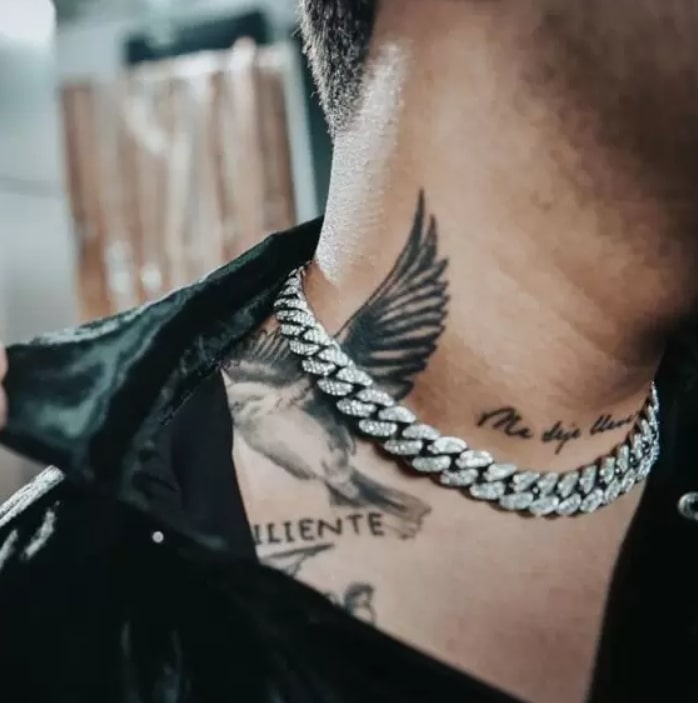 The singer has multiple inks on his neck, including a deer and a sun. He has also tattooed the words Me Deje Llevar, meaning i got carried away.
Chest Tattoos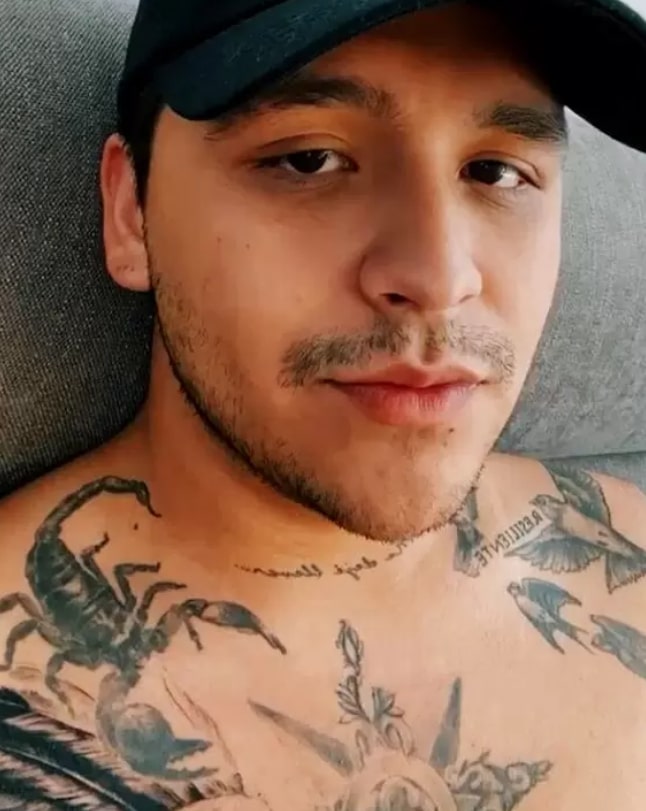 He has a huge artistic compass on his chest with a rose in the center. Likewise, he has a pigeon on his left collarbone, a scorpion. And most significantly, he had inked the eyes of his former girlfriend, Belinda, on his chest, which he covered with wings after breaking up.
Sleeves and Hands Tattoos
Christian's hands are covered with tattoos. He has a skull tattoo, clock numbers, and a rose on his sleeves. Similarly, he has artistic mural art from his elbow to his wrists.
On his right hand, he has an eagle and on each of his fingers, he has a heart, cross, moon, an eye, and a rose. The singer also has a cactus plant, sun, skull, and a shoe horse on his left hand.
Legs Tattoos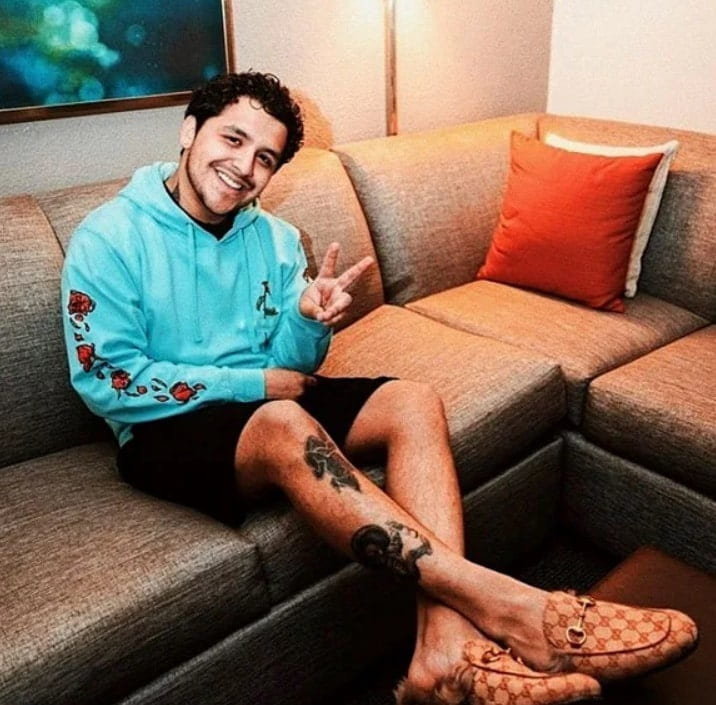 Speaking of kegs, the Mexican musician has no tattoos on his left leg, but on his right, he has 2. He has inked a flower which means the beauty of life to him. Likewise, the other tattoo is of a cartoon character of a baby, which represents memories.
Hence, Christian Nodal has dozens of tattoos all over his body, all of which have specific meanings for him.
Quick Facts
| | |
| --- | --- |
| | Christian Jesus González Nodal |
| | |
| | |
| | Silvia Cristina Nodal, Jaime González |
| | Musician, singer, and Songwriter |
| | |
| | Cazzu aka Julieta Cazzucheli |
| | |