Latin Grammy Awards winner Nodal is a gifted singer, songwriter, and musician from Mexico. He began singing at just 4 yeras old and now has been shaking the musical world with his extraordinary voice and lyrics. Christian Nodal's net worth and income sources revealed here.
He made his musical debut in 2016, and in 2017 he released his first studio album, Me Dejé Llevar. The same year, his single "Adios Amor" became a big hit and even ranked 1 in the Top 20 General Mexican Chart.
At present, Christian has been in the headlines after the fans found out that he is about to become a dad. Yes, his girlfriend, Cazzu, recently confirmed her pregnancy on her Nena Tampa Tour on 15th April 2023.
So as fans are excited about the baby's arrival, there are now inquiring about his net worth and his house.
So let's see where the Mexican singer lives and how much is his net worth.
Who is Christian Nodal? Age and Parents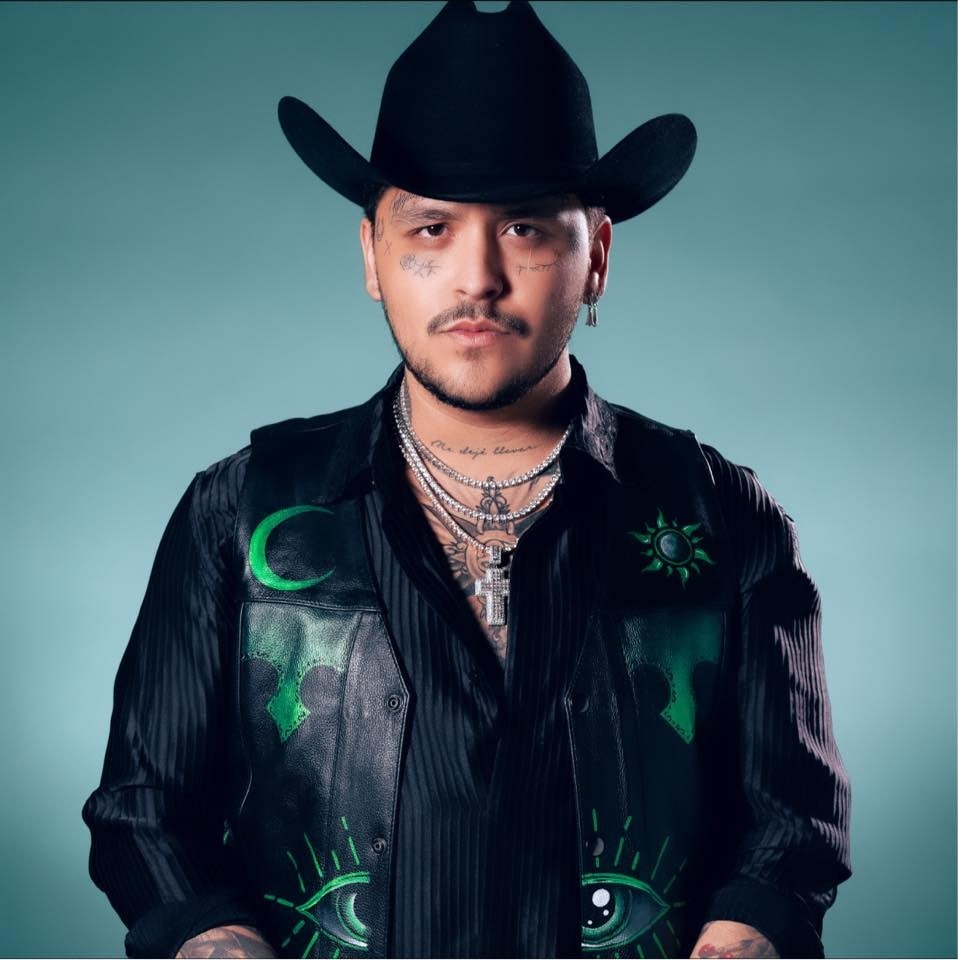 Nodal is a 24 yeras old famous Latin pop singer born on 11th January 1999.
He was raised in Cabocara, Mexico, by his parents Silvia Cristina Nodal (mother) and Jaime González (father). He also has 2 siblings, a brother, Jaime Alonso González Nodal, and a sister, Amely González Nodal.
Likewise, as he loved music from a young age, he started singing when he was just 4 years old. Interestingly, he is also a self-taught pianist and guitarist.
With lots of hard work and persistence, Christian polished his musical abilities and is now considered one of the best young Mexican singers.
Now, some of his famous music albums are "Ahora," "Ayayay!" "Forajido," "Guardiente," etc.
Christian Nodal Net Worth: Income Sources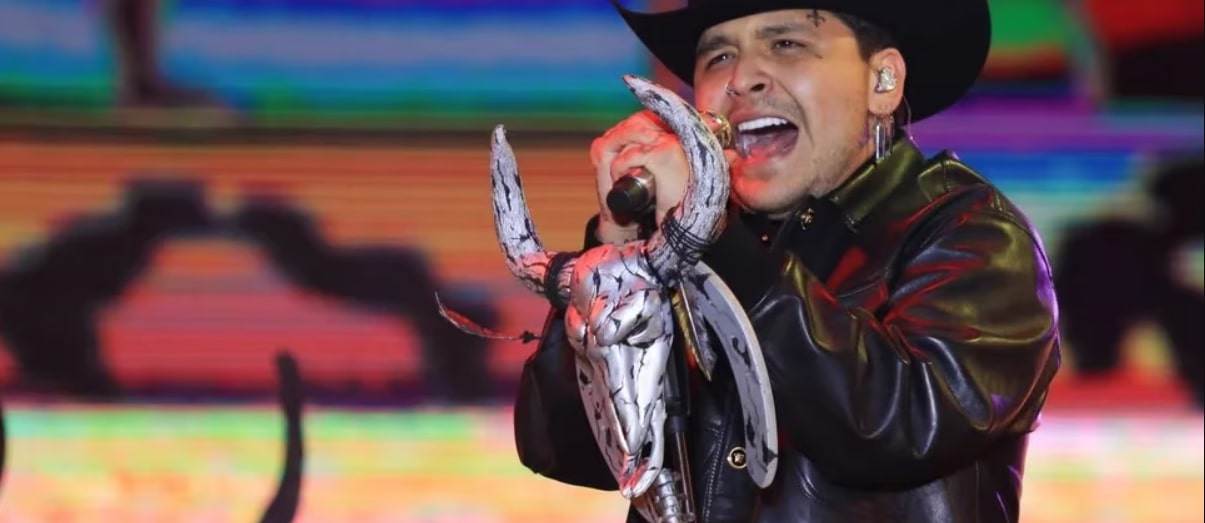 According to reports, Christian Nodal has a colossal net worth of $110 million in 2023.
The primary source of his income is derived from his highly successful career in the Mexican musical industry. As he has been writing and singing hits songs for over 5 yeras now, he receives a proper amount from it.
In addition to his musical talent, Nodal has also been earning a considerable amount from multiple national and international musical tours and events. His collaborations with other renowned musicians have further added to his income. As a public figure, he also receives multiple offers for advertisements and endorsements, which contribute significantly to his wealth.
Additionally, another notable contributor to Nodal's impressive earnings is his YouTube channel, which boasts an impressive 10.6 million subscribers. With such a massive following, he has monetized his channel and earned a massive sum.
Christian Nodal House and Cars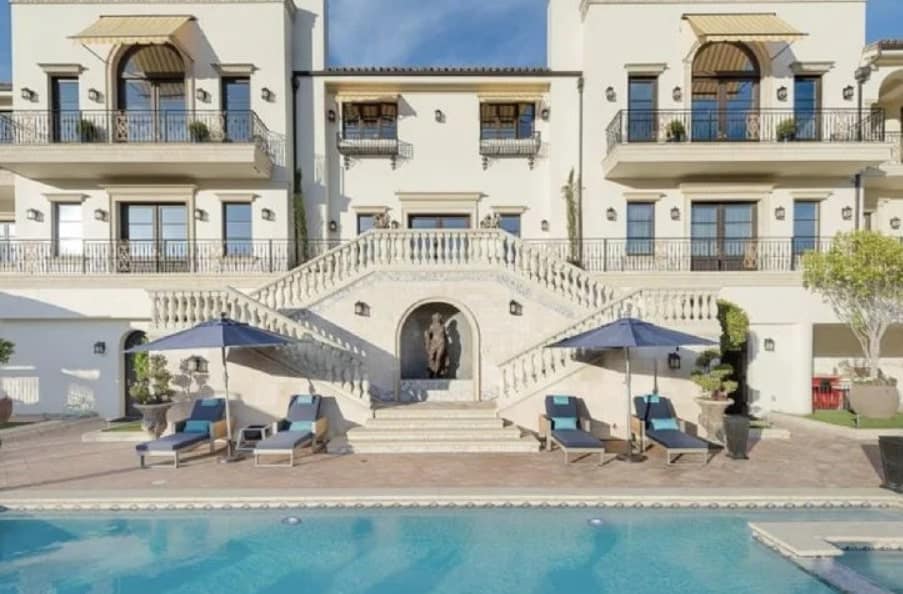 Mr. Modal lives in Los Angeles now.
Many of you may not know, but he moved to the States after he broke up with his girlfriend,
Belinda. According to the source, the Mexican singer is now living in a lavish mansion in Hollywood Hills, LA, California.
Christian's mansion is built at 9,000 square feet, and it's worth $10,995,000. Likewise, it has 5 bedrooms, 3 half bathrooms, and 5 full bathrooms, a large lobby, vanity, pantries, kitchen, dining, and living room. It also has a sauna, steam room, cinema room, bar, and large garage.
Likewise, the Christian home in America also has a swimming pool, jacuzzi, terrace, fire pit, statues, etc.
The best thing about the property is that it is near the city and far from the crowd and noise.
Now speaking of his cars, the singer owns Ferrari 458 Italia and Cadillac Escalade.
Nonetheless, the singer once revealed that he left Mexico because he found living a lavish life there uncomfortable. He noted lots of people in the United States have luxury cars and homes, and no one cares if you have one, but it's not the same in Mexico.
Quick Facts
| | |
| --- | --- |
| | Christian Jesus González Nodal |
| | |
| | |
| | Silvia Cristina Nodal, Jaime González |
| | Musician, singer, and Songwriter |
| | |
| | Cazzu aka Julieta Cazzucheli |
| | |