Brady Hepner is a seventeen years old American actor who became popular after being cast as Vance in the 2021 movie "The Black Phone". He first made his acting debut through an episode of the hit TV series "Chicago Fire: Escape Route" in 2021.
Since then, Brady has done a total of five movies and series which include "Charlotte Moon Mysteries: Green on Greens", "Killer Babes and The Frightening Film Fiasco" and "See/Saw". Brady Hepner currently resides in High Point, North Carolina with his parents and brother.
Who is Brady Hepner?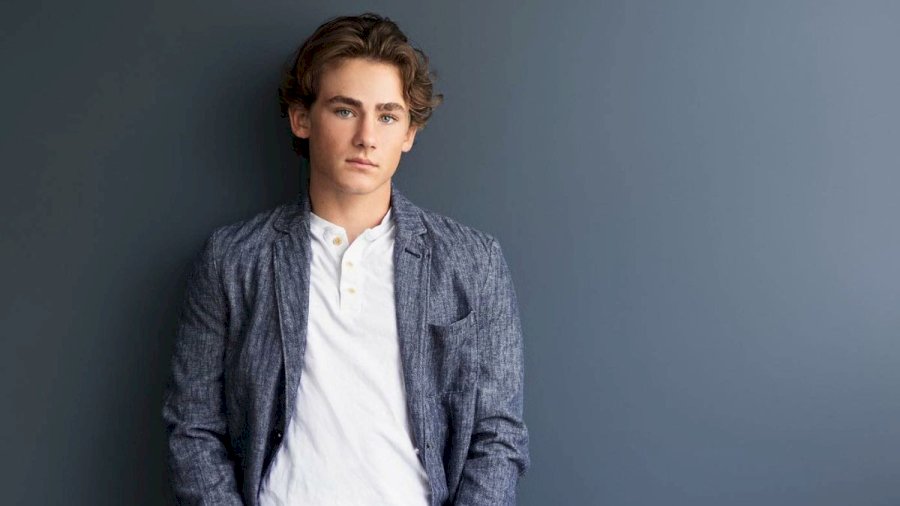 Brady Hepner was born in Wallberg, North Carolina to his parents, David Hepner and his mother, Jennifer Hepner. He is the youngest in his family. Brady Hepner dreamt of being a football player during his childhood.
He is a big fan of the Barcelona Football Club. Brady has always been inspired by his brother who is a professional athlete.
Brady said in an interview with "The Permanent Rain Press" that he wanted to be an actor when he saw "Stranger Things" in 2016.
He added that he was motivated to be a child actor as the main casts of "Stranger Things" were all kids. Following this, Brady's mother Jennifer enrolled him in an acting academy, in-STUDIO in Greensboro and he started his career from there.
Brady Hepner learned acting and honed his skills through the years. He debuted in 2021 through a TV series.
Brady is a senior at Highpoint Christian High school and plays football for the school team.
He won the title of "Most Outstanding Player" in 2022 NCISAA for varsity soccer. The actor is 172 cm (5ft 8in) tall and has blue eyes and an athletic body.
Brady Hepner Age, Birthday.
Brady Hepner, who was born on August 18, 2005, turned seventeen years old in 2022.
The actor started his acting career in 2017 by being inspired by the kid cast members of the popular TV series "Stranger Things".
Brady Hepner played football all his childhood and had aimed to be a professional footballer. This changed when the actor was twelve years old.
He started training to sharpen his acting skills and finally began his acting career when he was sixteen years old.
Brady celebrated his seventeenth birthday on August 18, 2022, by water skiing with his co-star Jacob Moran from "The Black Phone".
Movies and TV shows
Till November 2022, Brady Hepner has starred in a total of five movies and TV series. When Brady debuted as Dylan in the series "Chicago Fire: Escape Fire", he was fifteen years old.
His episode was released in 2021. He has also starred in movies "The Black Phone", "Charlotte Moon Mysteries: Green on Greens", "Killer Babes and The Frightening Film Fiasco" and "See/Saw" as one of the central characters.
In the span of two years of his career, the actor gained huge popularity and his following on Instagram went from 200 to over 500 k followers. Brady recently revealed in an interview that he was called inspirational by many of his fans and that he felt immense gratitude to his fans.
The actor further mentioned that he hoped that his fans would dress up as Vance on Halloween, his character from the horror movie "The Black Phone".
Parents, Siblings.
Brady Hepner was born to his parents…. Brady Hepner's parents, David, and Jennifer Hepner have always supported his career. His parents have helped him to audition for movie roles and drive him around to Greensboro from his home in Wallberg.
While speaking about his family in an interview, Brady said that his family motivates him to do his best every day. He also has a  brother whose name has not been revealed.
He is an athlete and Brady had always wanted to follow his brother. Brady was an athlete during his childhood days.