Bailey Zimmerman is a highly adored rising American singer and songwriter known for his soulful country and southern rock songs. Though he used to sing occasionally, his voice was only limited to his loved ones until he started to post his songs on TikTok. Bailey Zimmerman is not married to a wife or dating a girlfriend currently.
Some of his most loved songs are "Fall in Love (2022)," "Rock and a Hard Place (2022)," "Leave the Light On (2022)," etc. Most of his musical creations have reached the top list on Billboard.
Currently, the singer has been in the limelight since he announced his debut album, "Religiously: The Album," which will release on 12th May 2023. So, here we have brought all the details about Bailey Zimmerman, including his net worth and relationship status.
Bailey Zimmerman Bio? Career
Raised by musical enthusiast parents, Bailey's mother was a massive fan of 80s music, while he and his father used to go on hours-long drives with country music in the background. So growing up in a musical environment, he began playing guitar and writing songs before anyone realized it.
While he always practiced music, he began working at a local meat processing company at just 16 years of age. Similarly, until late 2020 he was just an ordinary man working at a gas station and meat processing firm.
However, he became an overnight sensation after a TikTok video of him singing went viral. So within 2 years, Bailey has been a musical sensation signing a contract with Warner Music Nashville.
Likewise, his first single, "Never Comin' Home," was released on July 2021, and he was immediately placed in the top 20 on Spotify. Likewise, "Fall in Love," was among the top 2 in Canada and the top 8 in the United States.
Similarly, he has continued to release hits upon hits throughout the years, making him one of the finest aspiring singers in America. Hence, he has gained dedicated followers on social media, with over 781k followers on his verified Instagram handle and millions on Spotify and Apple Music.
How Old is Bailey Zimmerman? His Birthdate
According to Famous Birthdays, Zimmerman is 23 years old at present. He was born in Louisville, Illinois, in the year 2000, and his birth date is 27th January.
Though his father's name is unknown, sources claim he owned a trucking business, and the family would go on trips with country radio playing in the background. Likewise, his mother is Kristi Bailey Haerr, and she is known to be a housewife. She is often seen posting about her son on her social media, explaining how proud she is of her son.
Is Bailey Zimmerman Married to His Wife? Or Dating a Girlfriend?
No, Zimmerman is yet to get married. While he has been stealing the hearts of many females out there, it seems like there has been no woman to steal his heart.
Also, there have many rumors surrounding his relationship status and marriage, but it is safe to say that the singer is yet to exchange his wedding vows. Hence, to all the female fan's out there, you may still have a chance.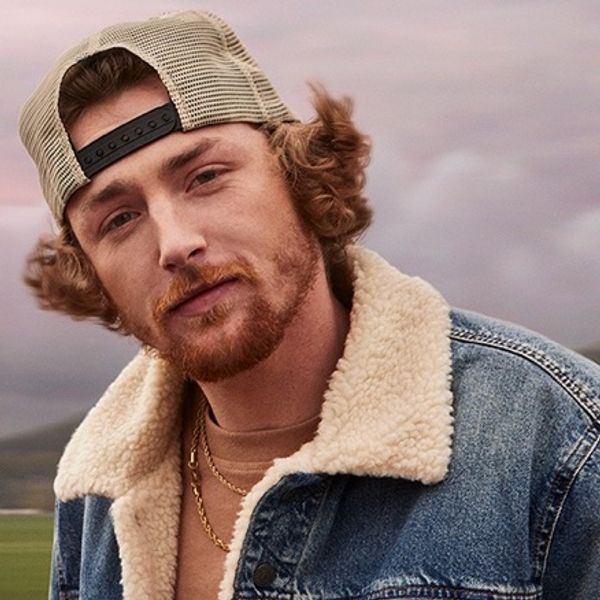 Similarly, not only is Bailey yet to marry, but he also does not have a girlfriend. In fact, there has been no report of him dating anyone, neither in the past nor at present.
So as he has been passionately creating music, it appears that the musical artist solely focuses on his career rather than love. But, there is one girl who has captured Bailey's heart, and it's his adorable pet dog, Marley Mae.
The singer frequently posts pictures of his furry companion on social media, showcasing the strong bond they share. And on 13th April 2023, he posted a cute picture of Marley celebrating her first birthday.
Bailey captioned the post as "
Happy First Birthday, Marley Mae🐶 Y'all wish my baby girl a happy bday in the comments
❤️." Nonetheless, as the singer is only in his early 23, he still has plenty of time for romance and relationships.
And who knows, perhaps one day he'll meet the perfect match to spend the rest of his life with, but for the time being, Marley Mae is the only main lady in his life.
Who is His Ex-wife?
Well, Bailey Zimmerman has never been married. So there is no probability of him having an ex-wife.
However, in an interview, Bailey said, "I would love to fall in love," he continues. "I want a family and stuff, so. One day, baby!"
Bailey Zimmerman's Net Worth: Income Sources
Zimmerman's net worth is estimated to be $1 million at present. The primary source of his income is obtained from his musical contract at Warner Music Group Corp.
In addition, he performs at various events and goes on tours, so the tickets from such events also contribute to his income. Similarly, he regularly updates his YouTube channel with his latest musical release.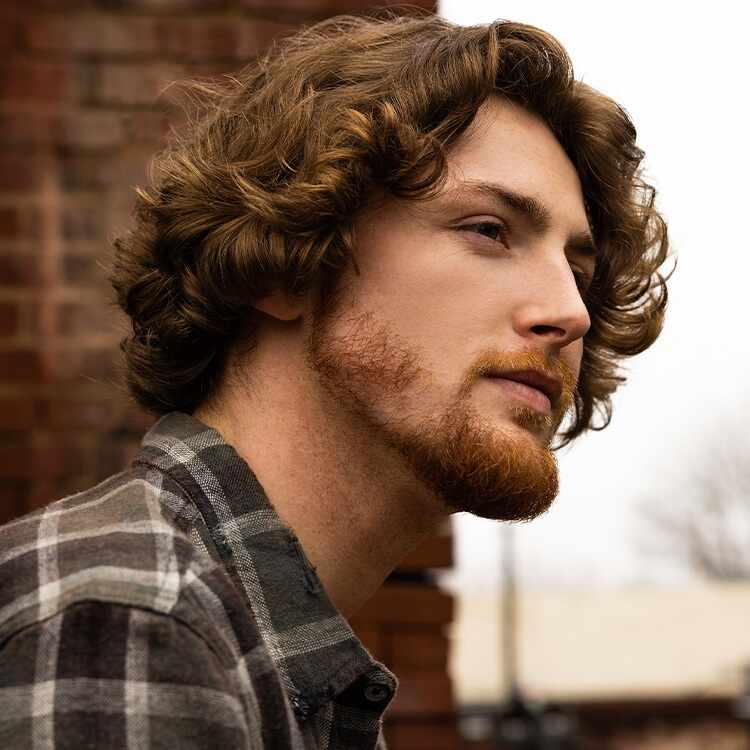 His channel has 319k subscribers and millions of views on each video. So the YouTube payment also adds a significant amount to his massive income.
Finally, as a celebrity, he also earns money from brand endorsements.
Quick Facts
| | |
| --- | --- |
| Name | Bailey Zimmerman |
| Age | 23 years |
| Date of Birth | 27th January 2000 |
| Parents |  Kristi Bailey Haerr (mother) |
| Occupation | Singer, Songwriter |
| Relationship Status | Single |
| Net Worth | $ 1 million |