Akbar V, also known as Queen of Atlanta, is a famous rapper and television star. She is mostly known for her appearance on Season 8 of the reality show, "Love & Hip Hop: Atlanta. Akbar V's net worth is $7 million. Know about her income sources below.
Influenced by Nicki Minaj during her teen years, she officially made her musical debut in 2016 with the song "RIP Mama," dedicated to her late mother.
Similarly, Akbar is also a former member of Young Thug's "YSL Lebel." At present, she has given numerous hits to the American rapping world. Some of her significant hits are "3 $ No. Tax," "Rehab," "Let Me Live," "Leaked," "Right Now," "Far Away," etc.
Akbar V shares her inspiring weight loss journey. Continue reading to know all about it.
Who is Akbar V? Her Age
According to Famous Birthdays, Akbar V is a gifted musical personality born on 22nd August 1989.  Her real name is Valerie Raven. She had a rough childhood, and as she grew up in the streets of Atlanta with no proper guidance, she remembers doing things she now regrets.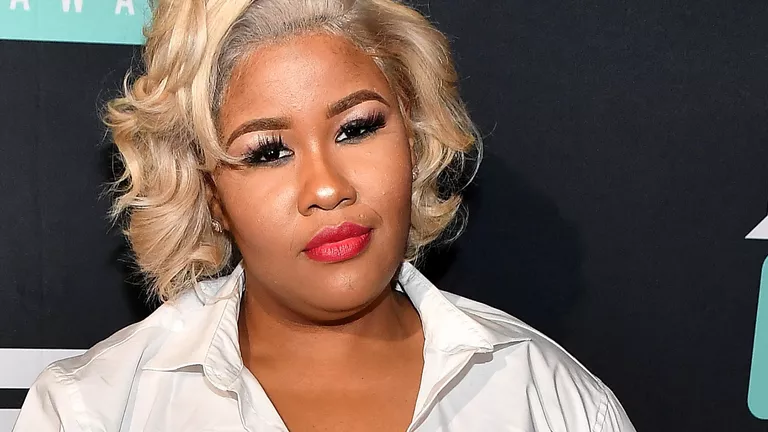 However, despite the struggles, Akbar V became famous and is now a well-known figure in the hip-hop and rapping industry.
Net Worth
Akbar V's net worth is estimated to be $7 million. The star has amassed such colossal income from her successful career in the rapping world.
She also makes a decent income from her YouTube channel, @AkbarV, with 52.5K subscribers. She joined the platform in 2016 and has continuously posted her musical creations for her fans.
Hence, her growing social media community and brand endorsement significantly contribute to her net worth.
Is Akbar V Married? Her Husband
No, the rapper is yet to exchange her wedding vows. However, she is currently in a relationship with a man named Da Real Bean.
She revealed her relationship in an interview with Flaunt, stating that she has been dating a guy from Alamba, and she even wrote a rap, "Talk to Em," for him. As "Talk to Em" was released in 2020, we assumed they had been together for atleast 3 years now.
On March 2023, she posted a series of pictures with her boyfriend on Instagram, and one of the pictures said,
"I wanna do EVERYTHING with one person forever… Argue.. Grow.. Love.. Heal.. Get Rich.."
Now with all the cuteness, Akbar's fans are just waiting to hear the wedding bells.
How Many Children Does Akbar V Have?
Akbar V has 5 children, and she had them with her previous partner. According to the source, only her elder son lives with her, while 3 of her children reside with their dad, and 2 live with her aunt.
Likewise, the rapper says though she is not always with all her kids, she is a great mother who would always be there for them.
Though the names and details of her kids are unknown, one of her son's names is Dulchay, and he wants to be a rapper like his mom.
Akbar V Weight Loss Journey: Did She Undergo Surgery?
Akbar V has gone completely unrecognizable after her weight loss. The musical star began her weight loss journey in 2020, and as of now, she has a perfect hourglass figure.
So, how did she lose so much weight? Was it working out or dieting? In fact, it was none. Sources state that the rapper underwent a surgical process to get her excess fat removed.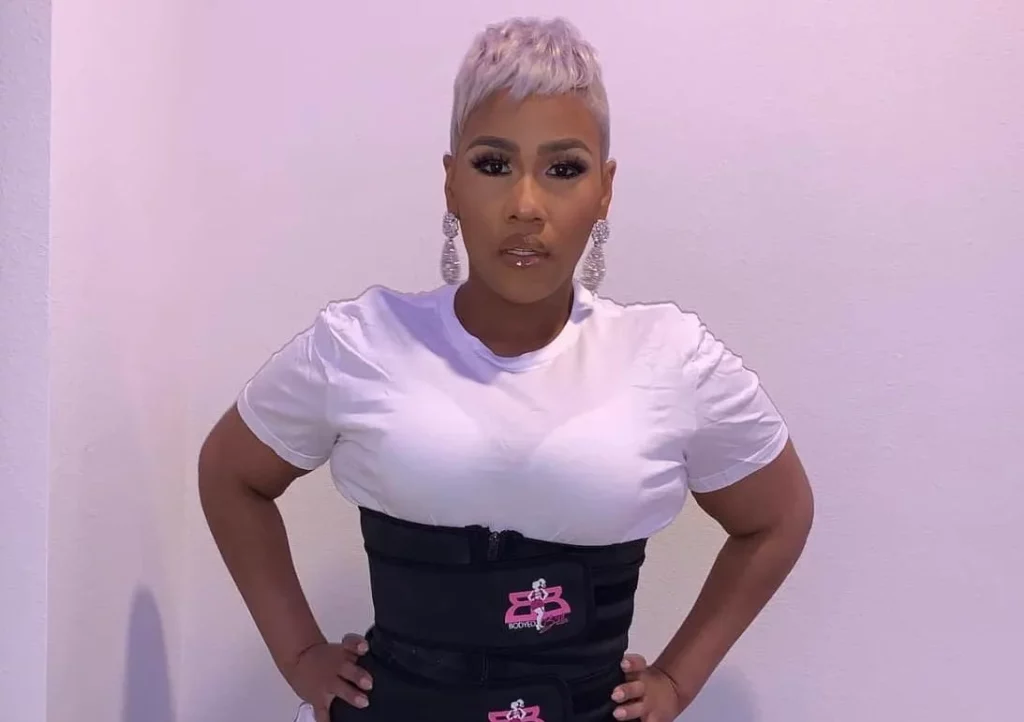 After the surgery, Akbar had already lost a significant amount of weight. However, her tummy didn't look attractive with her remaining loose skin. So, to get it removed, she claims to have visited Doctor Curves, who advised her to do a tummy tuck.
Similarly, Akbar V is also said to have done something to her hips so that her body is in perfect shape. Before weight loss, the rapper was 135 kgs (297 lbs); after the procedure, she now weighs 69 kgs (152 pounds).
Though she now looks very attractive, the journey was not easy. The rapper once shared that she was still swollen and needed pain killer after months of surgery.
Quick Facts
| | |
| --- | --- |
| Real Name | Valerie Raven |
| Nickname | Akbar V |
| Age | 33 years |
| Date of Birth | 22nd August 1989 |
| Profession | Rapper, TV Star, and Social Media Personality |
| Relationship Status | Dating |
| Partner | Da Real Bean |
| Children | 5 |
| Net Worth | $7 million |