Aaron Neville is an eminent singer who has won multiple Grammy awards, with the most recent one being the 65th Grammy Awards in 2023. Recognized mainly through the sword tattoo on his face, Aaron mostly sings R&B and soul songs, but the audience also loves his gospel and country songs.
He released his first single, "Over You," in 1960, and his first studio album, "Tell It Like It Is," was out in 1966. The album reached the highest rank on the Soul Chart for five weeks.
Likewise, some of his adored albums include, "Warn Your Heart," "The Grand Tour," "Aaron Neville's Soulful Christmas, "Christmas Prayer," "Everybody Plays the Fool," etc. Now, while his professional life is evident to many, why not explore his personal life? Today, we will be learning all about love life, wives, and children.
So remain with us till the end.
Aaron Neville's Wife Sarah Ann Friedman: When Did They Marry?
82 years old soulful singer Aaron is married to his lovely wife, Sarah Ann Friedman. The pair initially met during a photo shoot for People's magazine in 2008.
As Sarah is a photographer, she was called to take pictures of the Neville brother. Somehow, they got attracted at the first meeting and began dating shortly.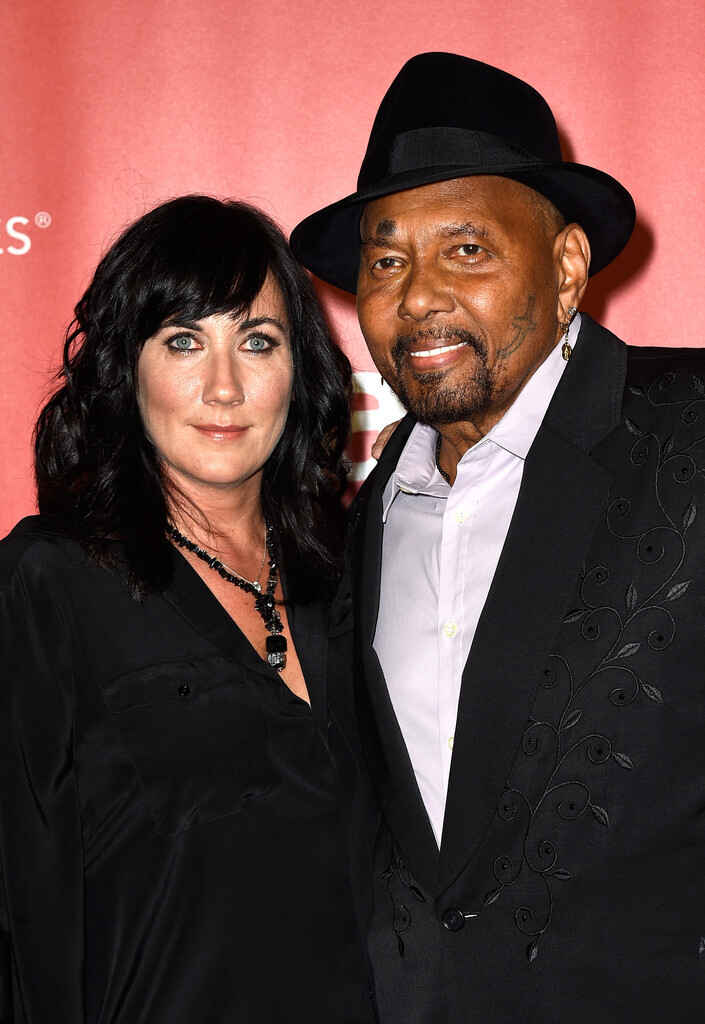 After being romantically involved for some years, Aaron and his current wife Sarah Ann Friedman exchanged their wedding vows in 2010. The ceremony took place on 13th November in Eleven Madison Park in New York City.
At present, the couple has been harmoniously wedded for 12 years, and they still appear to be madly in love. The singer frequently features his beautiful wife on his social media.
On their latest wedding anniversary, Aaron posted an adorable couple selfie on Instagram. He wrote a cute anniversary wish for her that said,
"Happy 12th anniversary to my beautiful wife, Sarah Ann. I love you and am so glad that we're in this love together. I love you always, my shmoops."
On the other hand, Sarah wrote,
"Happy 12th Anniversary to my "Ride or Die" Partner. I could not, would not do it any differently. Thank you for showing me what love is."
Together the pair also own a farm shop, "Freville Farm."
What Happened to his ex-wife Joel Roux-Neville
Mr. Neville was initially married to Joel Roux-Neville. As per the source, they first met when they were just teenagers.
It was love at first glance for Aaron. Eventually, they began dating and finally married on 10th January 1959. Though there was an abundance of love, the pair faced many ups and downs in their relationship.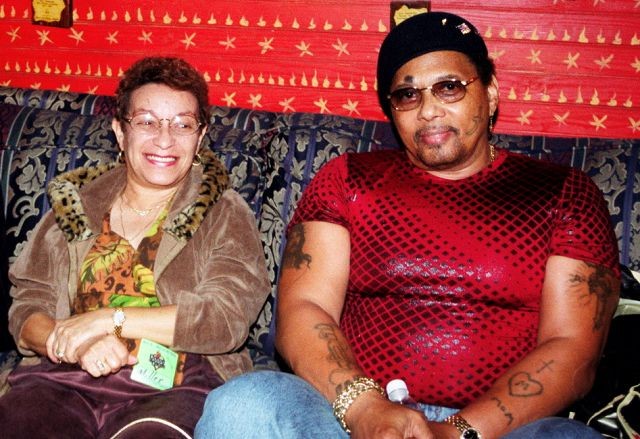 Despite being married, they remain separated for many years due to Aaron's unstable career and drug addiction habits. However, things eventually worked out once the singer found his ground in the American music industry, and the family settled in New Orleans.
Unfortunately, in 2004, his first wife Joel Roux-Neville, was diagnosed with lung cancer and was given only 3 months by the doctors. But with prayers and strength, she survived almost three years and ultimately lost her life in 2007.
Does Neville Have Children? How Many?
Yes, the singer Aaron Neville is blessed with four children with his late first wife, Joel Roux-Neville. They have one daughter Ernestine Neville and three sons, Aaron "Fred" Neville, Ivan Neville, and Jason Neville.
His sons, Ivan and Jason, have followed in their father's footsteps and are serving in the musical world.
Quick Facts
| | |
| --- | --- |
| Name | Aaron Joseph Neville |
| Age | 82 years |
| Date of Birth | 24th January 1941 |
| Parents | Arthur Neville, Sr, Amelia Neville |
| Profession | Singer |
| Relationship Status | Married |
| Wife | Sarah Ann Friedman |
| Children | 4 |
| Net Worth | $ 4 million |